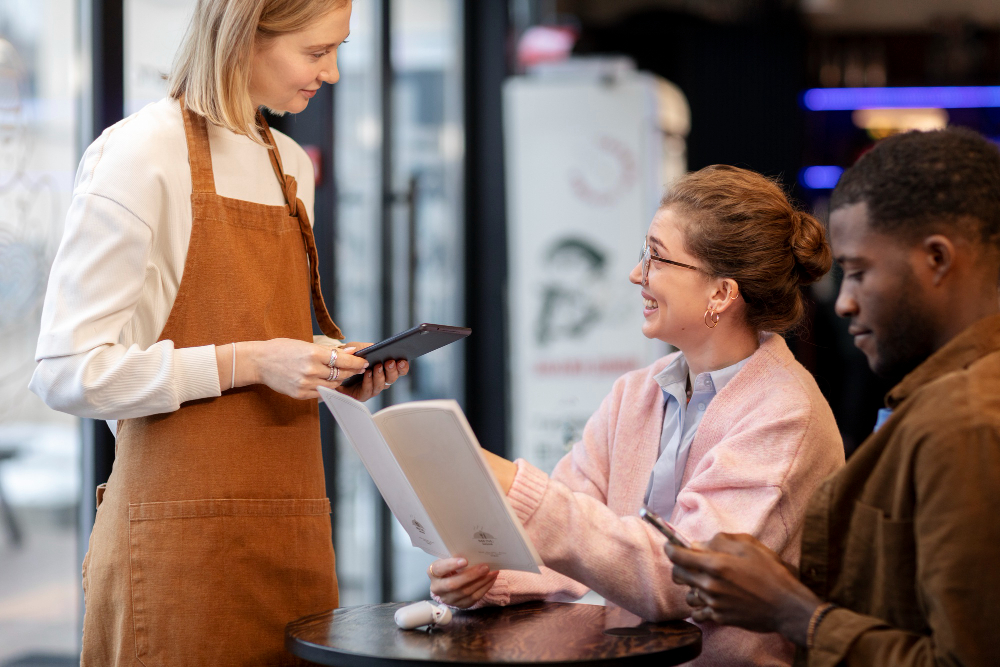 How To Utilize A Call Center Management System For Restaurant?
Call centers for restaurants are getting more and more common. Call center management system for restaurant can assist eateries in better hostess, and time management, enabling internal personnel to concentrate on the visitor experience.
External call centre agents can assist:
Organize ahead of time

Online purchases

Drive-through orders

Requesting catering

Reservations for special occasions
For restaurants, especially those that are having trouble keeping up with the rising demand for takeout and delivery orders, this might be a highly cost-effective solution.
We will go over the various methods that restaurant call centres can increase restaurant productivity in this blog post.
4 Ways You Can Benefit From Call Center Management System For Restaurant
1 – Taking Food Orders On the Phone
To save money by employing less staff on-site, restaurants are primarily pushing customers to make purchases online.
However, ordering online has the drawback of not always improving the customer or guest experience.
For instance, most people aren't comfortable enough with computers to order takeout on their own.
Most customers require the reassurance that comes from speaking with a live person in order to verify that their order is correct and that the restaurant is open and ready to handle it.
Despite how great today's technology is, a lot may go wrong as a customer's order moves from their phone via the restaurant's servers to the place they want.
Restaurant call centres can help with that. Some people find the most soothing experience to be a live, empathic voice accepting their request and taking it.
2 – To Place An Order For Takeout
Customers often and conveniently order food from restaurants through the drive-thru. But it can also be expensive and time-consuming for restaurants.
Drive-thru ordering can be streamlined with the aid of call centres by:
Taking telephone orders:

Orders can be placed over the phone and then forwarded to the restaurant personnel by call centre agents. This can free up in-house staff to concentrate on other jobs like food preparation and customer service.

Using voice recognition technology:

Call centres can take phone orders using voice recognition technology. This can speed up the order-taking process and increase the precision of the orders.
By integrating call centres with mobile ordering apps, users will be able to place orders in advance. This might speed up the order-taking process and enhance the customer experience.
The price per order for drive-thru orders can also be decreased with the use of a call center management system for restaurant.
This is so that contact centre employees can be paid less than restaurant employees and so that call centres can use technology to make taking orders more efficient.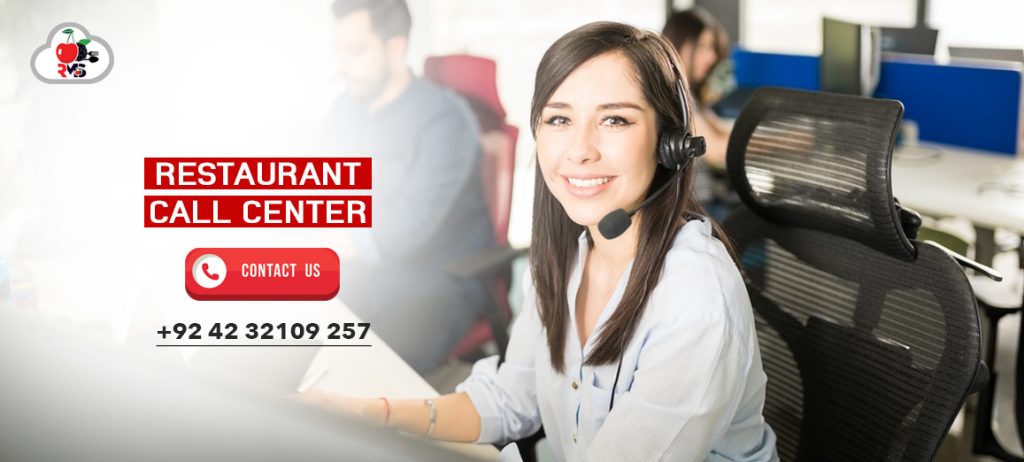 3 – Making Reservations At Restaurants
The customer experience for restaurant bookings can be enhanced in a variety of ways by call centres, including:
Offering individualized service by assisting clients in selecting the ideal table for their group, making special requests, and responding to any inquiries they may have about the restaurant or menu.

Making reservations simple for clients by being accessible around the clock and providing a number of methods (such as over the phone, online, or through a mobile app).

Ensuring reservation correctness by writing down all pertinent details and repeating them to the client for confirmation.

Being adaptable when it comes to fulfilling consumer requests, such as changing reservation times or reserving a table for a larger group than initially anticipated.
4 – Catering For Restaurants
Call centres can be very helpful to restaurants in managing catering requests and enhancing the patron experience.
Call centres can assist with catering orders in a number of ways, including the following:
Taking a command:

Orders for catering can be placed with call centre representatives over the phone, online, or via a mobile app. This can free up in-house staff to concentrate on other jobs like food preparation and customer service.

Responding to inquiries:

Customers can ask call centre representatives questions about the catering menu, costs, delivery, and setup. Customers may use this information to make wise judgments about their catering orders.

Personalized service:

Call centre representatives can collaborate with clients to develop a special catering menu that suits their individual requirements and price range. Additionally, they can aid clients in organizing delivery, setup, and any special needs.

Resolving Problems:

Call centre representatives can collaborate with the customer to swiftly and effectively fix any issues that may emerge with the catering order.
Conclusion: The Impact Of A Call Centre Management System On Restaurant Success
A Call centre management system for restaurant can help restaurants increase productivity and enhance customer service. Staff can concentrate on other responsibilities by outsourcing phone operations. 
By linking systems like POS, reservations, and CRM, phone integration software can also streamline business processes. The ideal answer relies on the particular requirements of a restaurant. Choose Cherryberry RMS today!