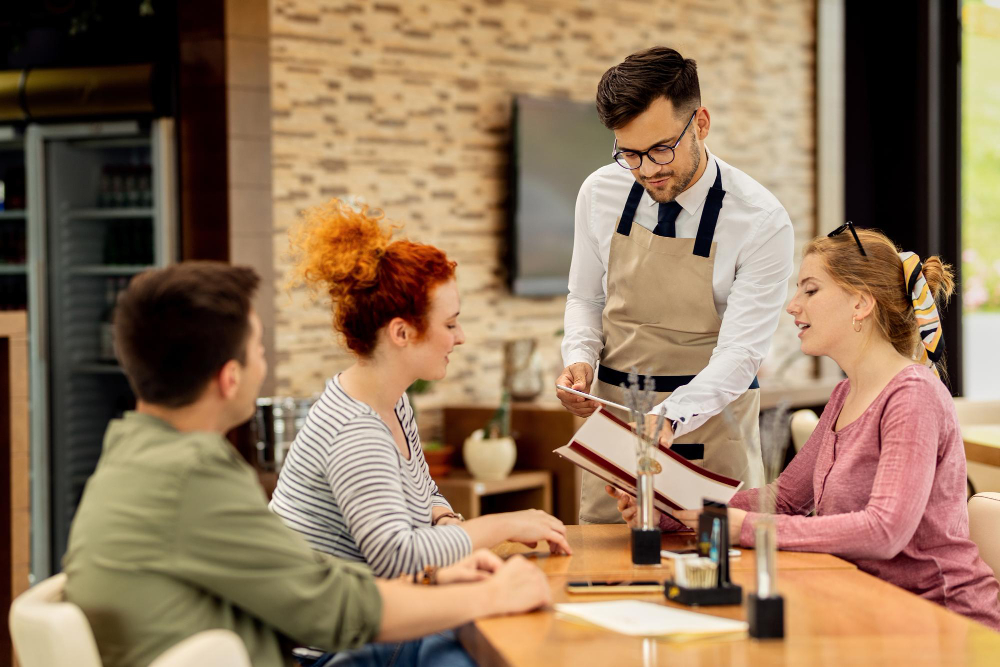 How To Use A Restaurant Table Reservation System
You must train your staff on how to operate and use your new management system once you've decided on a restaurant table reservation system in Lahore, Pakistan. Here are five fundamental guidelines to remember in order to efficiently handle customer reservations and seating configurations, even if each reservation system has unique distinguishing characteristics.
The Right Way To Use Restaurant Table Reservation System In Lahore, Pakistan
1 – Staff Should Know The Type Of Customers
Tell your personnel to distinguish walk-in consumers from reservations. Customers with bookings and walk-ins should be seated in separate areas, according to hosts. By doing this, you can maintain order in your business and avoid misunderstanding when seated guests.
2 – Remember That Larger Gatherings Require More Time
A large group that makes a reservation at your restaurant will probably stay longer than a smaller group. Ask the hostesses to space out bookings for big groups rather than overbooking them.
3 – Organize yourself to prevent double booking
When your customers come to your restaurant and discover that their table has been taken by another client, they will be furious. Make sure your staff is closely monitoring all reservations by day and time to prevent this.
4 – Remind visitors to keep their appointments
It's advisable to remind customers of their eating plans a week, day, or even up to an hour before their scheduled meal, depending on how far in advance they've made a reservation using the restaurant table reservation system in Lahore, Pakistan. In this manner, hosts can keep track of visitors and get rid of any no-shows.
5 – Adhere to proper hospitality standards
It's still crucial to have a welcoming presence at the front of your restaurant, even if all meal bookings have been booked over the phone or online. As soon as a consumer enters your location, be prepared to address any issues they may be experiencing.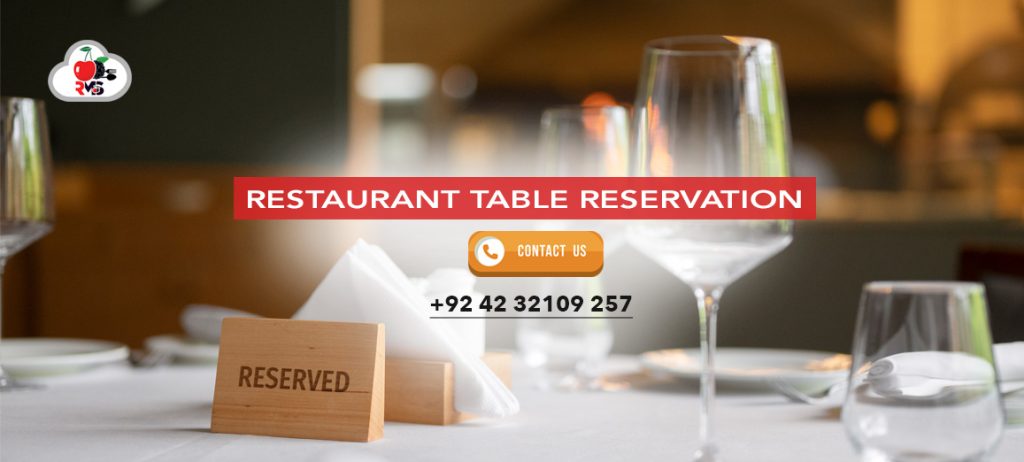 Handling Reservations With Restaurant Table Reservation System In Lahore, Pakistan
In order for your staff to work as effectively as possible at your restaurant's busiest times, you want to avoid making stupid blunders. The following tips will help you manage reservations during lunch rushes or other hectic times.
1 – Put A Deadline On Reservations
It is preferable to inform your restaurant workers to take over that table to a waiting party and notify the previous customer of their lost reservation if customers haven't arrived to claim their reservation after a predetermined amount of time. As always, make this policy explicit on the reservation system for your business.
2 – Open Up A Few Extra Tables
Keep some tables available for walk-in guests even during your restaurant's peak times. This will enable you to rapidly seat walk-in clients and assist in resolving any overbooking difficulties you might run into.
3 – Make A Waiting List
Instruct your staff to compile a waiting list if there are no more open tables in your restaurant but customers are still phoning and making reservations. Even if it's not at the time they prefer, consumers on your waiting list can still get a table at your restaurant. This will also enable your hostesses to attend to your restaurant's current patrons.
Why You Should Use A Restaurant Table Reservation System In Lahore, Pakistan
Consider the advantages of establishing a reservation management system if you are still unsure about what a reservation system can achieve for your restaurant. A restaurant table reservation system in Lahore, Pakistan is excellent for streamlining operations and organizing your business. When dining at your restaurant, customers will find the enhancement or addition of your reservation system to be quite beneficial. This can inspire them to make additional bookings. A reservation system could help resolve any concerns and manage bookings in one spot for hostesses who are having trouble keeping track of customers.
Utilizing digital technology makes it simple to advertise your business online, which aids in bringing in new clients. Using an online reservation system can help promote your restaurant. It also gives customers a simple option to schedule a seat if you're wanting to increase traffic to your establishment.
A reservation system is a terrific approach to gauge daily sales and table turnover if you manage a restaurant and are seeking the best way to analyze your sales. Spend some time each week reviewing the number of bookings made and the number of patrons dining at your restaurant. These both can be found in your reservation system, to have a better understanding of the daily revenues of your business. Choose Cherryberry RMS today!