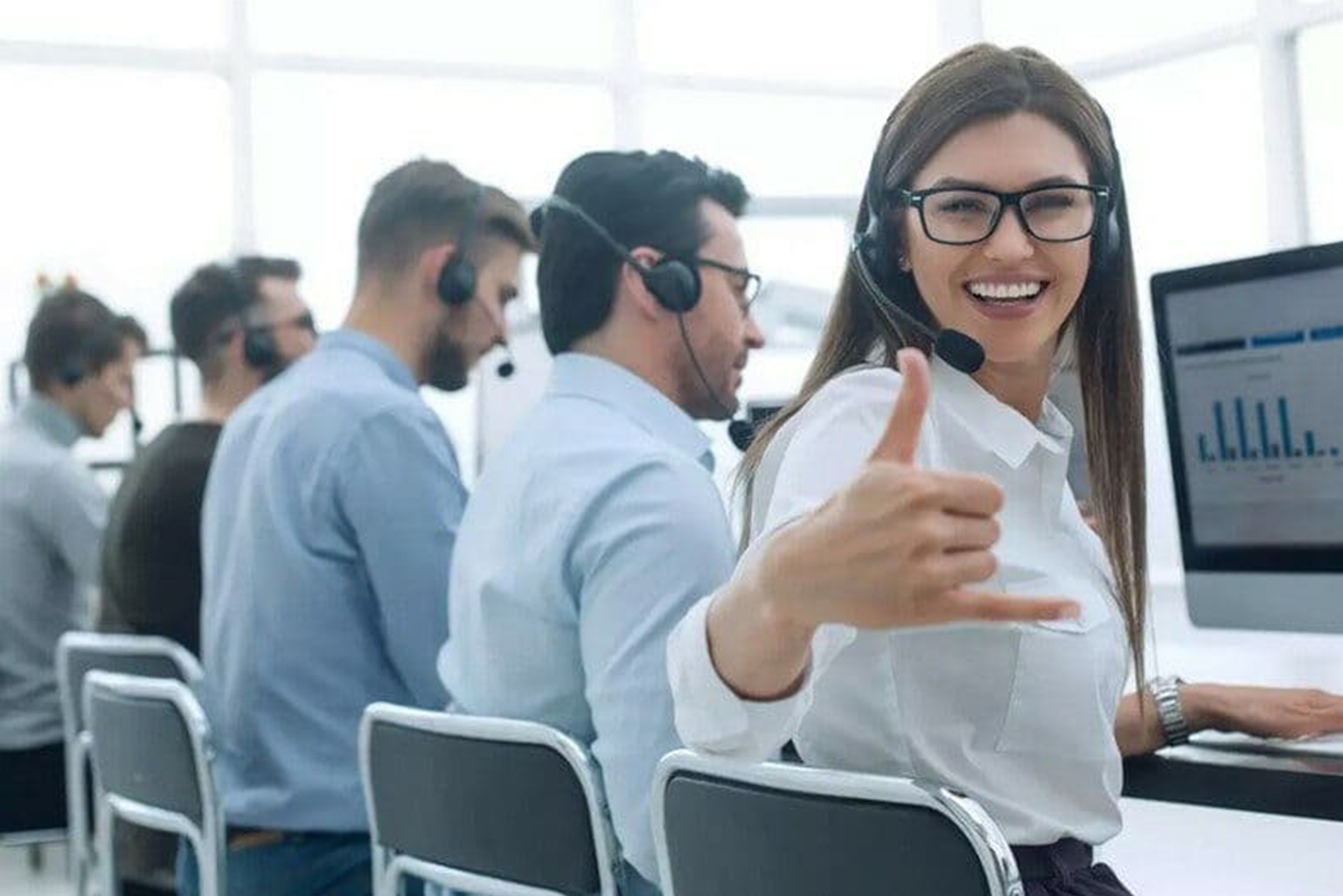 Make Your Restaurant Thrive with Restaurant Call Center
Today, the immediate response to incoming calls by customers to take orders and make reservations has become an important matter for the restaurant industry for being a way to prosper in a highly competitive environment. The restaurateurs want to be known for valuing their potential customers. This necessity has forced restaurant owners to leverage technology in their management systems to meet the growing demands of their customers. Restaurant Call Center in Lahore, Pakistan is one such increasingly popular technology that most restaurants are adopting to take their business to the next level. With this technology, restaurateurs can efficiently and timely address their customers' complaints about the service. Indeed, customer service of a restaurant decides the failure and success of business therefore restaurateurs can outsource their call center process to enhance the quality of services. This, in turn, streamlines incoming and outgoing call service.
Why Investing in a Restaurant Call Center in Lahore, Pakistan is Important?
Today, the marketplace is full of restaurants, many of which offer similar quality of food, products and services. Why do customers prefer some restaurants over others? The difference lies in their communication with customers and the quality of services. This is the main reason customers give the best ratings to a restaurant in the market over others. Due to this, many restaurants have switched to the best call center system to enhance their quality of customer service. They ensure to gain their customer trust, make the provision of services easy and keep them engaged with the services. Restaurant call centers help restaurant administration to increase their productivity and lower labour costs. A restaurant chain can bring down the cost of its call center solutions to meet the high expectations of customers. Shortly, a restaurant call center service empowers restaurants to outsource their call-related operational functions outside the restaurant premises.
How a Restaurant Call Center System Works?
This smart system is designed to manage incoming and outgoing calls from customers. Recent call center solutions offer both inbound and outbound call center services. For instance, your restaurant call center agents receive incoming customer calls to take orders, make reservations or resolve any service issue. Similarly, outbound agents conduct calls themselves to direct telemarketing campaigns, marketing surveys, reminders or promotion of services. Based on the communication, your agents can turn your visitors into loyal customers. When a restaurant business has multiple chains, your call center agents route calls to those locations. It is no longer a matter of concern to manage a bulk volume call at one time because a team of agents remain prepared to handle the order flows even in peak hours to ensure not to miss out on a single sales opportunity. They immediately answer customer calls professionally with standard greetings.
How is a Call Center Beneficial For Restaurants?
Call center solutions allow businesses to hire professional call center agents to manage customers' calls for a timely response. Restaurateurs can free up the time of their on-premises staff to focus on providing exceptional guest experience in the restaurant. Let's explore more advantages of Restaurant Call Center in Lahore, Pakistan.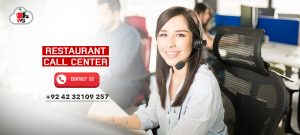 Ensure Effective Communication
Restaurants can provide continuous and uninterrupted communication to their customers by hiring professional call center services. Call center agents are well-trained in handling customers so they can ensure personalised interactions with them. They keep the ability to convince customers so they can guide them to go for a particular deal or special menu option. In this way, they can affect customer decisions and persuade them to increase their order size to enhance sales data.
Allow Continuous Follow-Up
Restaurant call center agents can track and monitor their customers at different branches. The restaurant call center system can be integrated with a CRM system to access the history of customer needs and trends. This data helps agents in solving their issues soon and they can gain their trust. Call center agents can also track customer feedback about the restaurant's service on social media. In case of a positive response, your customer base becomes more strong and this will also bring new customers as well. Conversely, they can professionally answer customers' negative feedback on the services to build loyalty. They can also monitor a restaurant's reputation on different social media platforms.
Additional Advantages
Provide Professional Services
Call center services consist of a professional and well-trained team of agents. Before getting employed in call centers, they undergo different levels of professional training. They have complete knowledge of your product and foundational skills to take orders and resolve customers' issues. Moreover, these agents ensure accuracy in services with fewer mistakes and rare complaints after ordering.
Ensure 24/7 Availability
It is particularly important for restaurants and fast food platforms that remain open around the clock. Call center agents remain available 24/7 hours even after the time of business hours closure. Whether someone orders late at night or wants to make a booking for a business lunch, your restaurant will not miss out on any sales opportunities.
Reduces Operational Costs
Some people think that investing in a restaurant call center system is expensive but it is not so. Restaurants typically have to hire staff to manage their customer's calls, develop infrastructure or train staff. However, call center agents have already got professional training to deal with customers. Restaurants neither have to invest in call center infrastructure nor need to train their staff. Thus, getting a professional call center service is advantageous for the restaurant business.
Provide Advanced Security & Analytics
Your customer and client data is an important asset but you can lose it in hardware failure or data breaches. A reliable call center service ensures keeping data secure in cloud backup. Moreover, restaurant administration can access information regarding customer trends and preferences to enhance the quality of services and analyse profit levels.
Final Remarks
An enhanced customer service experience can motivate your callers to increase their order size which ultimately increases restaurant sales. Additionally, a customised greeting voice on your restaurant phone line enhances its professional image. Contact Cherry Berry RMS to acquire our Restaurant Call Center in Lahore, Pakistan services to take your restaurant business to new heights.