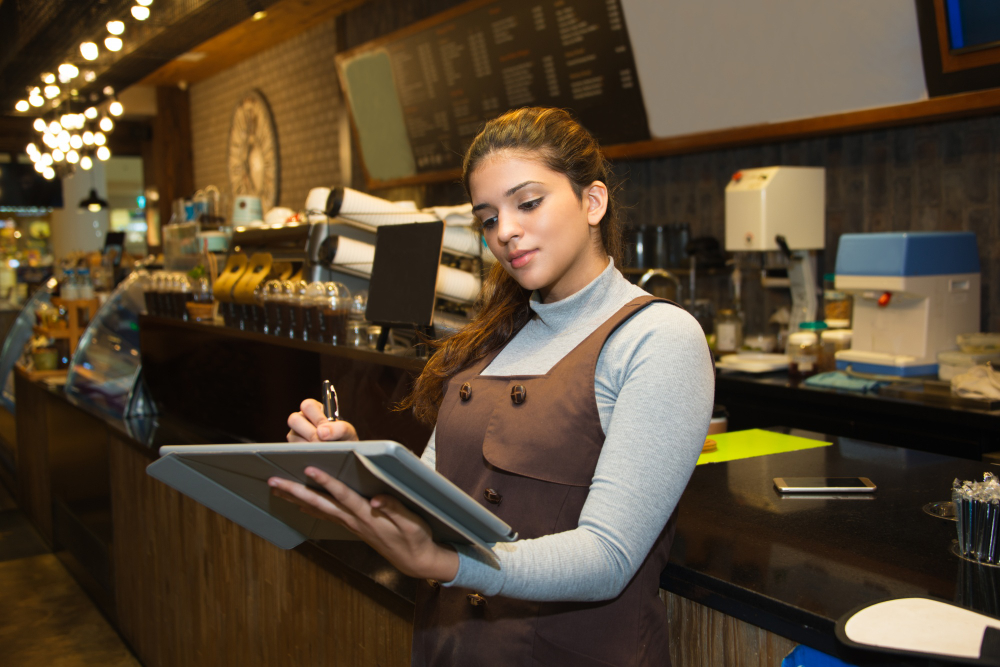 How Do Cloud-Based POS Systems For Restaurants Work?
Restaurant operations may be carried out smoothly thanks to restaurant management technologies. Cloud-based POS systems for restaurants are crucial to running a successful restaurant because they give management access to tons of data. The restaurant sector is propelled to grow beyond the competition while increasing restaurant profit margins through insights into inventory and consumers.
Technology in restaurants is crucial. But first, let's examine how restaurant POS systems function to make the operation more efficient.
How Do Pos Systems For Restaurants Operate?
Restaurant POS systems function by processing payments and archiving pertinent information. Restaurants can now handle standard tasks swiftly and effectively thanks to new technologies.
Be aware that cloud-based POS systems for restaurants may have a variety of features. The elements that will help your company the most become more familiar to you as you develop a restaurant POS launch plan.
Decide which functionality your platform must have before this happens. Let's examine the ten features that each all-inclusive POS system has to have.
1 – Inventory Control
Every restaurant needs a strategy for managing its inventory. Inventory is one of many costs associated with running a restaurant, so it's crucial to prevent inventory shrinkage in the kitchen.
Use a tool that will precisely display your inventory and display a wholesale marketplace, price ranges, and delivery schedules for each product type.  
By ordering the appropriate quantity of ingredients based on what they are serving, restaurants can save money. Additionally, restaurant managers might save time by placing orders from distinct marketplaces each day. To find out how inventory management may help your business grow, schedule a demo now.
2 – Client Reports
You must be well aware of what your customers want in order to manage a restaurant successfully. You get useful information from thorough consumer reports.
Customer feedback reveals the products and services that customers want to avoid. It is crucial for creating the buyer persona for your restaurant. When organizing and scheduling restaurant promotions, this data will be useful.
Customers' data can be used to increase sales by:
History of orders 

Preferred dishes

Average cart value

Periodic patterns
Such data can support marketing and merchandising initiatives. Restaurant POS systems can serve as time-saving business analytics solutions.
3 – Permit Several Payments
Split payments are an easy fix for parties and single visitors. A client may pay a portion of the cost with a gift card and the balance in cash. Sometimes several families are seated at the same table. Allowing more than one payment option per bill is a simple way to streamline client procedures regardless of the circumstance.
A straightforward solution might avoid difficult situations when groups of people wish to split the bill. Additionally, cloud-based POS systems for restaurants with this feature integrated in will save servers time.
Payments made with cash and a card will be the most common use for this functionality. Normally, this would require a few more minutes, but with the correct POS system, it may be simple.
4 – Integration With Mobile
Integration of restaurant POS systems with internet ordering software is crucial. Restaurant earnings may rise as a result of mobile ordering. It greatly increases your capacity to serve consumers outside of your dining area.
Mobile integrations will efficiently input data regarding orders placed off-premise. Customers won't have to physically visit your brick-and-mortar store to supply essential data points, such as customer data and order history.
Managers may manage activities more easily thanks to mobile interfaces with restaurant POS systems. A mobile integration can make work more efficient in the areas of deliveries, catering schedules, and order tracking.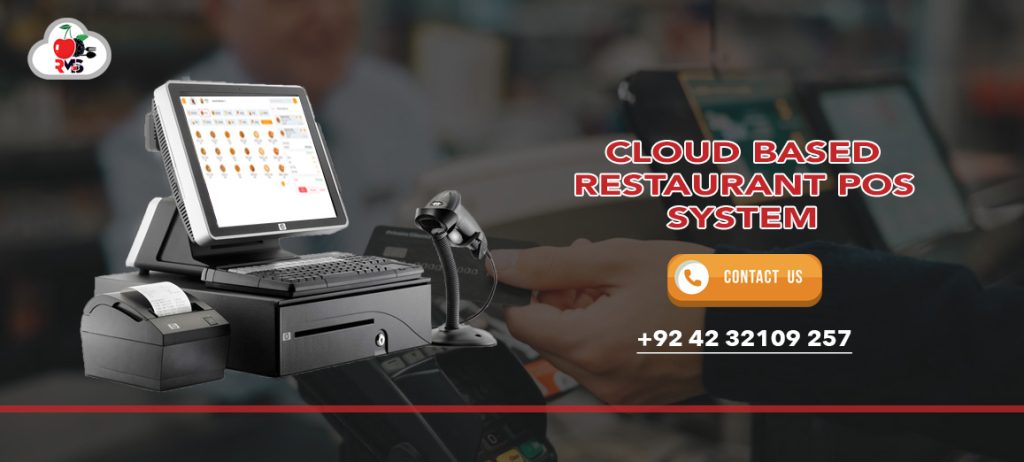 5 – Notices and Automated Systems
Do some supplies run out more quickly than others for you? Does any particular food vendor take longer to deliver ingredients than others? You can receive alerts from some restaurant POS systems when the inventory is getting low.  
It's important to monitor inventory turnover in situations with high activity levels. Additionally, it's crucial for young companies that are just starting to identify trends.
Order management systems relieve the tension of unimportant activities so you may concentrate on what is most crucial. You won't ever have to worry about missing deadlines again when you power your business with automation.
6 – Promotional Marketing
Numerous discounts and promotions can be hosted by restaurant POS systems. Determine which marketing initiatives to launch once you have a firm understanding of who your target audience is and what they like.
There are promos that will appeal to a wide range of customers, from happy-hour drink specials to half-off items from the appetizer list. Accepting payments is a lot easier when restaurant POS systems support deals.
Loyalty programs work best with restaurant point-of-sale systems that have marketing features. Take away punch cards that include phone numbers on them for customer rewards.
Would you like to introduce a 360-degree marketing strategy? To choose what you'll combine with your POS platform, look through a comprehensive list of restaurant marketing suggestions.
7 – Credits and Refunds
For the best possible customer experience, restaurant POS systems should be able to handle credits and refunds. You'll want to quickly set things right if consumers receive the incorrect dish or are dissatisfied.
If you want your POS system to have this as a key function, think about the types of credits and refunds that will be accepted. In some cases, it is simpler to issue a gift card for restaurant credit. In other cases, the refund will add money to the original payment method.  
Like in physical businesses, you won't be able to return products to inventory storage. Knowing what causes refunds, though, can influence how much inventory you buy or where it comes from.
8 – Reports on Products
Product reports and your inventory management software will work together seamlessly. Restaurant POS systems are essential for identifying top-sellers, seasonal favourites, and wasteful items.
Product reports will be more helpful to new restaurants than to others because the owners are just starting to identify their ideal clientele. Reports will be useful for seasoned businesses when organizing restaurant promotions.
Product reviews can be used by restaurant operators to develop unique holiday menus, offer giveaways, and time them appropriately. The first step in communicating with customers effectively is to comprehend who they are.
9 – Permit Contactless Transactions
Contactless payments are possible with some restaurant POS systems. Pay-at-table technologies, which do away with the need for wait personnel, are popular choices.
Customers can order from the menu and pay the bill independently. Production at restaurants depends on flexibility. Both clients and servers will benefit from the addition of cutting-edge payment methods by saving a lot of time.
Mobile transactions are a different type of contactless payment to take into account. Restaurants that accept mobile payments can employ a barcode scanner.
It is easier and more convenient for customers to remove cash and credit cards from the equation. It doesn't matter whether they lose their wallet or don't have enough cash—mobile payment works just fine.
The Future Of Restaurant Management: Embracing Cloud-Based POS Systems for Restaurants
Restaurant POS systems that let restaurants sync data across them are great for business. Since restaurants frequently attract comparable audiences, pertinent information will probably be applicable to everyone.
Choose Cherryberry RMS today as one of the most suitable cloud-based POS systems for restaurants!