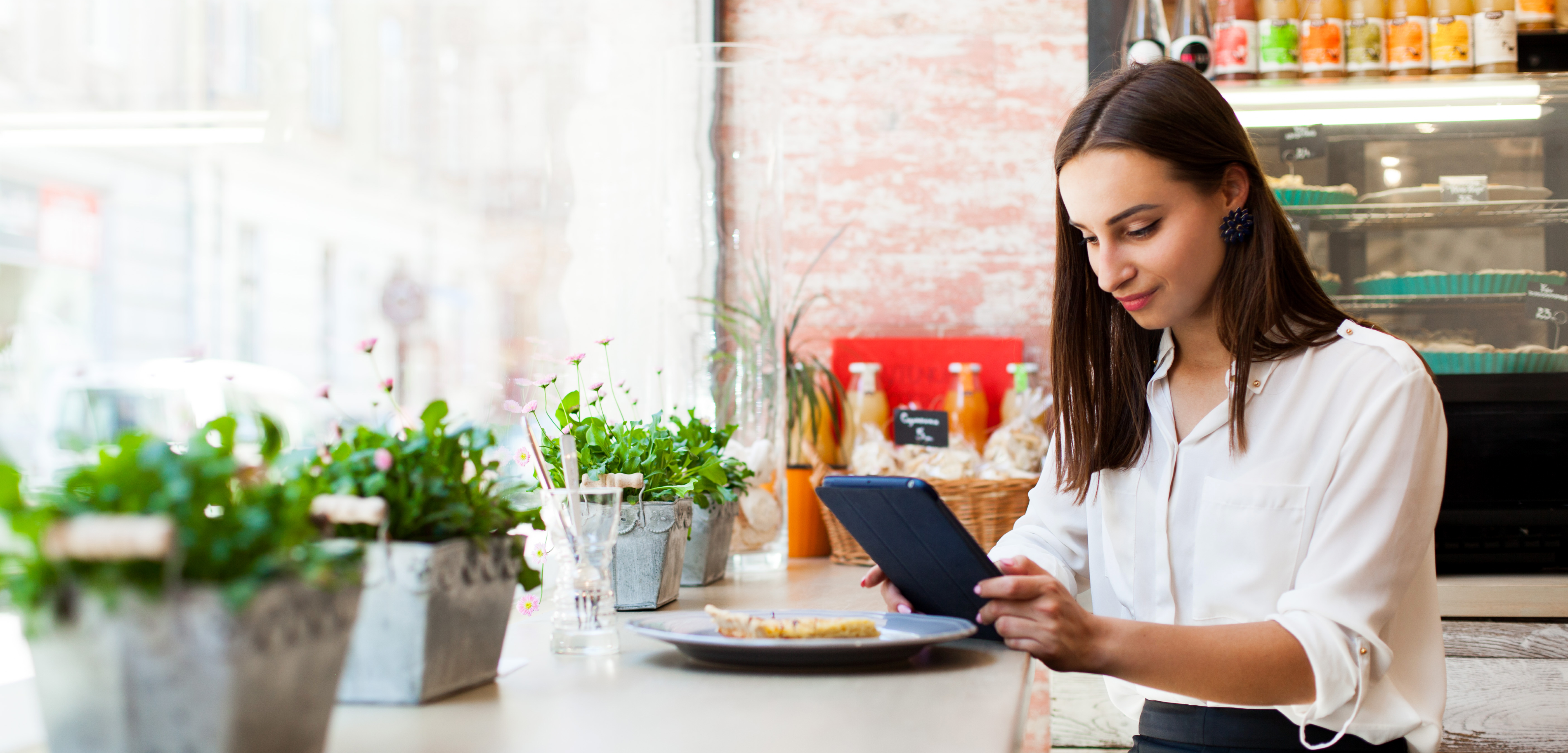 Digital Media Marketing For Restaurants: What Is It And How It Works?
The restaurant sector is fiercely competitive, and in order to draw in and keep customers in the current market, eateries must have a strong online presence. In this post, we'll look at the benefits of digital media marketing for restaurants as well as some best practices for their online success.
What Is The Process Of Digital Media Marketing For Restaurants?
Promoting your restaurant online is known as internet marketing, and it is precisely that. Similar to conventional marketing, you have access to a wide range of outlets. Digital marketing, however, is significantly dependent on audience engagement and two-way dialogues, in contrast to print, television, and radio.
Certain digital marketing platforms, such as local directories, videos, and banner and display ads, resemble old channels quite a bit. Others, such as infographics and blog articles, are entirely distinct.
Regardless of the medium, these strategies aim to promote additional interaction with your brand—or, at minimum, they ought to. This is so that the true number of responses—rather than the potential number—is used to determine their success.
In the absence of audience response, many online marketing platforms are completely ineffective. One of the best examples is social media. It becomes a one-sided dialogue very fast if your fans aren't mentioning you, commenting on your pages, or answering your posts. Furthermore, nobody hears your message like they would on a radio or TV commercial.
Before they receive your communications, people must voluntarily sign up for your email or join your social media accounts.
One of your objectives should be to promote the two-way interaction that has become the hallmark of marketing thanks to the web. See why by continuing to read.
For Restaurants, Why Is Digital Marketing Important?
Restaurants may reach a wider audience, more precisely target their marketing messages, cultivate a relationship with customers, and monitor their outcomes with the help of digital marketing.
People use the internet a lot to find information, make restaurant suggestions, and make other decisions. Due to this change in customer behavior, digital marketing is becoming an essential tool for restaurants looking to prosper in a cutthroat industry.
When compared to traditional methods, digital marketing for restaurants increases your bottom line dramatically by utilizing timeless digital marketing trends like email or websites.
1 – Enhanced Awareness and Outreach
Restaurants may expand their reach and visibility to potential customers with the help of digital marketing. With the growth of internet directories, social media platforms, and search engines, restaurants may now use digital marketing methods to reach a wider audience. Restaurants can draw in consumers they might not have otherwise heard about by having a great web presence.
2 – Optimal Targeting
Restaurants can target particular audiences with digital marketing based on their demographics, interests, and activities. In return, they may target patrons who have expressed interest in their food, for instance, or patrons who are trying to find a restaurant in the area. Restaurants may contact consumers who are more likely to become devoted patrons and improve the efficacy of their marketing initiatives by focusing on particular populations.
3 – Budget-Friendly
Compared to conventional marketing strategies like print or TV advertising, digital marketing may be more affordable. Email marketing and social media platforms are frequently free or inexpensive, making them available to eateries of all kinds. Furthermore, restaurants may monitor the effectiveness of their marketing campaigns with the help of digital marketing, which lets them modify their approach and improve outcomes.
4 – Increased Interaction with Customers
Restaurants can interact with patrons and develop relationships with them thanks to digital marketing. Restaurants can demonstrate that they appreciate their patrons' input and are dedicated to offering a first-rate eating experience by answering reviews, comments, and messages. In order to keep patrons interested and involved, restaurants can also employ digital marketing to notify them about their menus, discounts, events, and promotions.
The Best Digital Marketing Strategies for Restaurants
Restaurants can achieve success with digital marketing by adhering to these recommended practices:
Establish a Robust Online Presence:

To broaden their audience and visibility, restaurants ought to have a website, social media accounts, and online directories.

Employ High-Quality Visuals:

Exceptional images and videos of food and the dining area can draw patrons and boost conversation.

Emphasis on Customer Experience:

To foster customer loyalty and positive ratings, restaurants should place a high priority on offering outstanding in-person and online customer service.

Use Influencer Marketing:

Collaborating with culinary bloggers or influencers can broaden the restaurant's audience and offer social proof of its caliber.

Employ Email Marketing: To foster relationships and loyalty, restaurants can use email marketing to alert patrons about events, promotions, and specials.

Conclusion: Digital Media Marketing for Restaurants Is The Future Of Your Restaurant
It's time to capitalize on digital media's immediacy, broad reach, and eye-catching visuals. When you invest in digital marketing for your restaurant, you'll see an increase in your audience. Further, there would be a rise in reservation rates and an influx of positive reviews.
All set to utilize and get going? Curious to know more? Get all the digital media marketing for restaurant services from Cherryberry RMS today!
Get in touch with us right now if you're prepared to begin expanding your restaurant business.