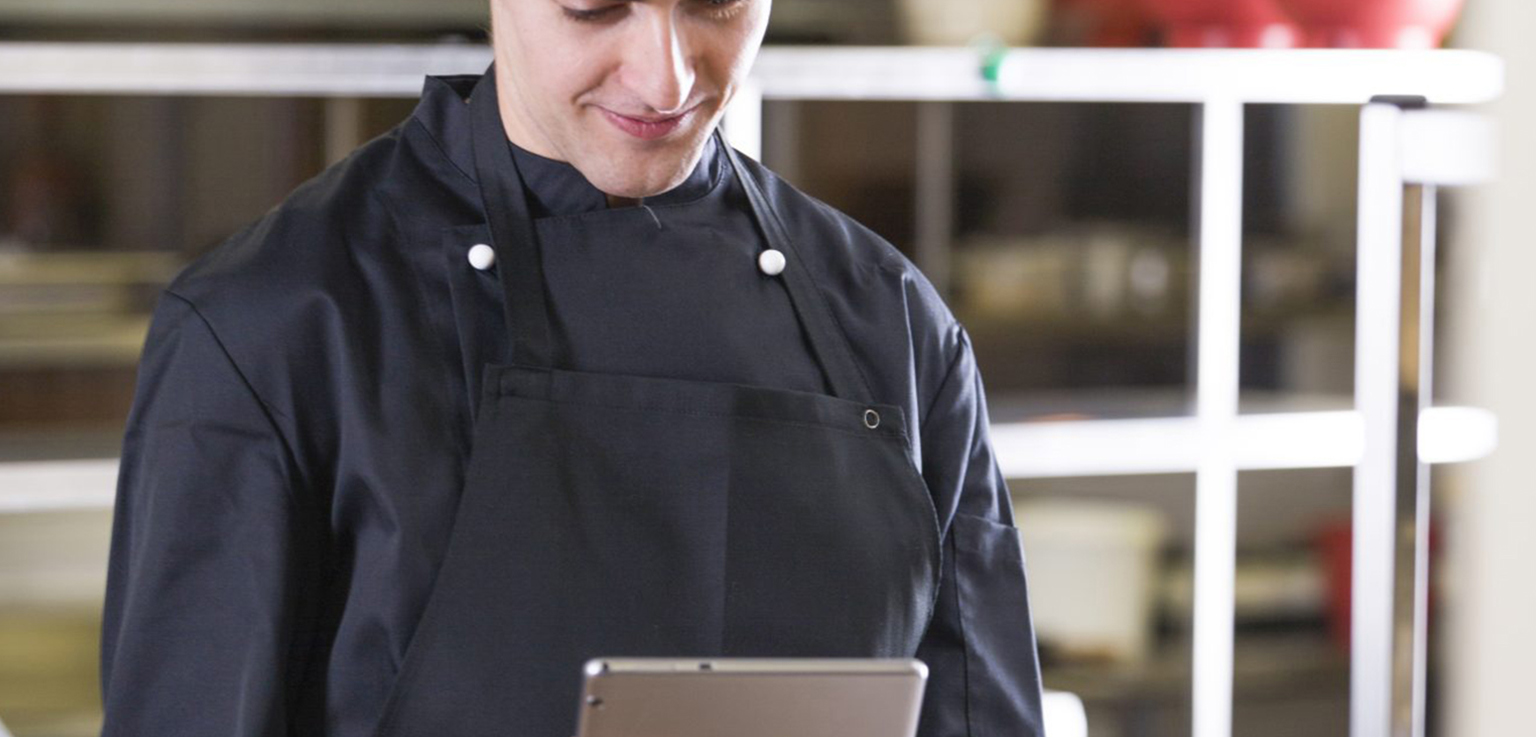 The Importance of Productivity in Restaurant Kitchen Management System
Your restaurant's kitchen is its main operating system. This area is the center of your activities, thus it needs to be operating at peak efficiency. You can accomplish this with the aid of the appropriate restaurant kitchen management system.
Software for kitchen management can have many features and capabilities. The primary concept is that it provides a single system to enhance food service operations of any kind. Restaurants may operate more profitably, intelligently, and efficiently thanks to these systems.
We'll cover all you need to know about kitchen management systems in this guide.
Restaurant Kitchen Management System: What Is It?
Tech solutions created to maximize every aspect of restaurant kitchen operations are referred to as kitchen management software. Consider the several duties that a bustling restaurant kitchen handles, like:
Organizing a menu

Developing menus

Keeping track of stock

Staff scheduling

Placing a stock order

Tracking the price of food

Recognizing kitchen operation
Tools that come with a kitchen management system streamline the restaurant kitchen operations. 
In the end, having the best kitchen management software will improve the efficiency of your business. With the right software, you can plan and manage even the busiest rush.
Important Restaurant Kitchen Management System Features
An effective kitchen management system should have a few key components. Make sure to search for these features in the software system you choose for your restaurant.
1 – Monitor Meal Orders
One of the most important roles in any kitchen management system is this. Because kitchens are busy areas, you must keep track of each and every food order that a customer places. The correct software program makes order management much simpler.
The kitchen software should clearly see all incoming orders. The Restaurant Kitchen Management System works with this. An efficient ordering system is necessary for a restaurant to run well.
Sales data and order history insights should also be provided by kitchen software. Understanding each shift's performance and keeping an eye on things like food waste, food expenses, and productivity require this.
2 – Inventory Control
Systems for managing kitchens should offer thorough insights into inventory control. This is connected to order history to give you an idea of how many meals you have sold in a given day. You can later contrast this with the actual count of your inventory.
The finest solutions will notify you when your inventory is running low and provide automated inventory calculations. This makes it simple for eateries to keep an eye on their supply levels and prevent stockouts.
3 – Information on Order Preparation
It can be challenging to arrange your incoming orders during a busy shift. This can be ineffective and time-consuming if done by hand.
The kitchen management systems help to automate the entire procedure. These systems have the ability to prioritize and show incoming orders from various sources. Workflows and back-of-house activities become more effective as a result.
4 – Analytics and Reporting for Performance Evaluation
Current information about your kitchen's operations is gathered via a competent kitchen management system. This implies that managers of restaurants can quickly learn how their establishment is doing. This data is crucial for seeing patterns, and comprehending profit margins, in addition to keeping an eye on worker productivity, cutting food expenses, and satisfying consumers.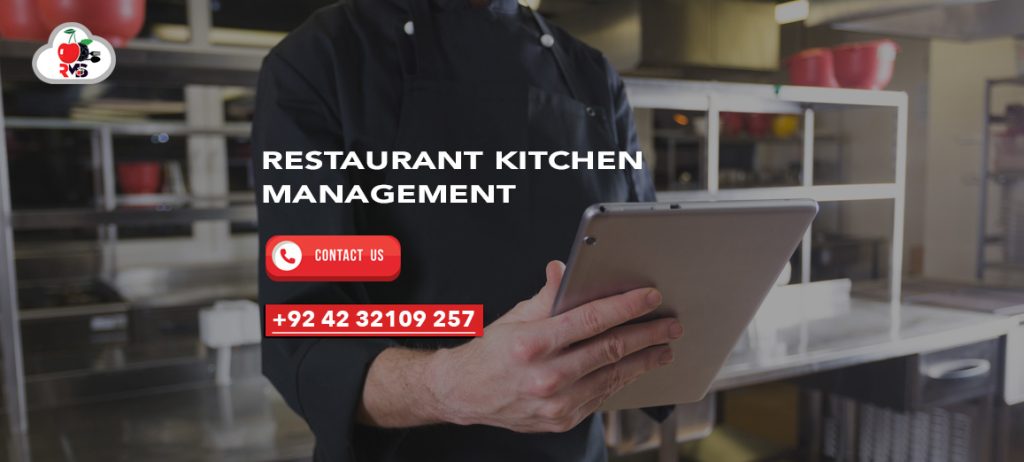 5 – Planning a Menu
Menu planning may be much more effective with the correct restaurant technology. These systems give restaurant owners insights into how particular menu items are doing over time, which menu items are the most popular, and which dishes they should replace.
The recipe management tools allow you to add new recipes to the system and will show you what inventory the restaurant needs to serve the new menu item. This information makes it simple to plan for new menus, order the appropriate stock, and strategically integrate them into your current operations.
6 – Workers' Management
For any restaurant, overseeing employees who are divided between the front and back of the house can be a big difficulty. Learning about staff and managing them as effectively as possible is much simpler with a strong kitchen management system in place.
These technologies ought to simplify the process of assigning workers to the appropriate shifts, precisely monitoring employee work hours, and monitoring labor expenses in the kitchen.
How to Select The Right Restaurant Kitchen Management System?
While selecting restaurant management software, there are many factors to take into account, therefore it's critical to pick a solution that best suits the requirements of your establishment. Here are some crucial factors to take into account while selecting a system.
1 – Does It Make Sense for Your Current Operations?
Your POS systems, internet ordering software, and any gear you use to display orders or send order tickets through to the kitchen must all be compatible with your kitchen management system. You might potentially manage chains of restaurants with several locations. If so, ensure that the system is compatible with all of your restaurants and that it integrates seamlessly with your present processes.
2 – Which Integrations Are Offered?
Take into account any third-party apps or other systems your business employs (such as accounting software) while selecting restaurant technology. Aim for a solution that provides these systems with smooth software integrations.
3 – Is Using It Easy?
It should be simple and convenient to utilize the system. Select a system that has an easy-to-use dashboard with just one simple piece of information shown. For maximum ease, this needs to be cloud-based.
4 – What Kind of Help Is Offered By The Restaurant Kitchen Management System?
Recognize the types of support available for system setup and operation. Ideally, you should have 24/7 on-demand help in case something goes wrong during a busy service.
Finding it difficult to choose the right Restaurant Kitchen Management System? Contact CherryBerry RMS today for the best system to help with all the kitchen needs of your restaurant!