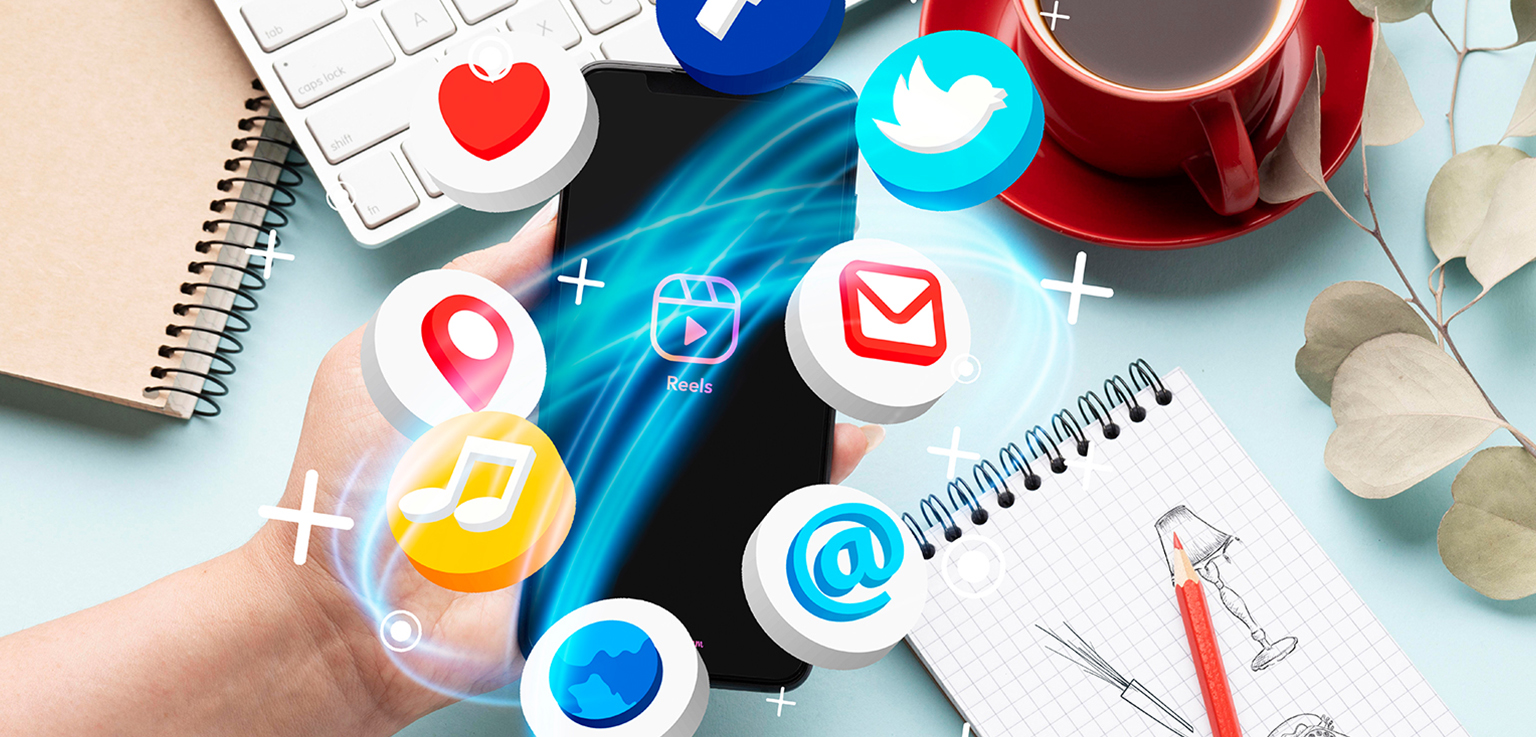 Why Does Your Restaurant Need Digital Marketing And Social Media Marketing?
Running a business requires effective marketing. Running a profitable, high-return business and keeping it operating smoothly are difficult tasks. Managing a restaurant presents extra difficulties. The food service industry is highly competitive. So, when it comes to restaurant marketing, where do you start? One possible option could be digital marketing and social media marketing. For restaurants to engage with existing customers, reach out to new ones, and respond to reviews about their dining experiences, digital marketing is essential.
What Is Digital Marketing And Social Media Marketing For Restaurants?
Digital marketing is the process of advertising goods and services via online platforms like social media, search engine optimization, email, and mobile apps. Any form of marketing that uses electronic gadgets is referred to as digital marketing. Internet marketing is the process of promoting a restaurant. A well-thought-out digital marketing plan for restaurants should incorporate social media, email marketing, and a website.
A restaurant's brand tells its story, sets it apart from competitors, and describes the kinds of food and services it provides. To guarantee a high degree of interaction, you might combine certain platforms with your digital marketing tactics.
Does Digital Marketing Fit for Restaurants?
Sure, is the response! Every business needs to use digital marketing to market its products because of the advancements in technology and modernization. Why then is digital marketing necessary for them? Using platforms like social media, email, events, sponsorships, discounts, and promotions, restaurant digital marketing helps draw in new customers, stay in touch with them, and turn them into loyal patrons.
Restaurants may draw in a large audience by using digital marketing. Through social media, restaurants can advertise their upcoming events, deals, and discounts. Digital media platforms can facilitate brand-consumer trust by providing a platform for marketing.
How Are Digital Marketing And Social Media Marketing Crucial For Restaurants?
In order to expand your customer base, lower acquisition and retention costs, and maintain a direct line of communication with your clientele, digital marketing is essential for restaurants. We've covered a few of the key points about digital marketing for restaurants below.
1 – Promotes Brand Familiarity And Identification
Building your brand can be aided by digital marketing. Establishing a restaurant's brand identification is an important procedure that shouldn't be overlooked while running a business. A restaurant's story is communicated through its brand. A restaurant's quality and cuisine can often be inferred from its brand name. A strong digital marketing strategy may draw in and keep new customers while maintaining the brand's identity, dependability, and reputation.
2 – Inexpensive
Conventional marketing is expensive. Restaurants can reach a large audience with online marketing, which is less expensive when considering the money it can bring in. With just one article, you may reach a wide audience with digital marketing at a minimal expense. In general, it works better than conventional marketing expenses to raise restaurant awareness. Digital marketing and social media marketing is quite inexpensive, and running ads on social media platforms like Facebook and Instagram is also very cost-effective. Comparing digital marketing to other strategies, the cost per lead is far lower.
3 – Online Feedback Is Possible
For new customers, reviews or comments from other people are more important than what restaurants say. Online reviews may be very helpful to a business's bottom line by telling prospective customers what other customers are saying about it. It has a big impact on prospective customers who look up the company's reviews online.
4 – Enhances Brand Adherence
Customers can connect with businesses most effectively through social networking. It's a great way to win the trust and allegiance of your customers. Customers can get in touch with restaurants using digital marketing, especially on social media, and leave comments about new offerings and promotions. This suggests that it maintains a personal connection with every customer, which promotes brand loyalty and raises brand awareness. In this approach, customers will connect with the brand more.
5 – More People Get To Know About Discounts and Offers
Posting bargains and promotions on social media is a terrific way to maximize their benefits. Digital marketing is a straightforward strategy that involves posting about different specials and offers to help draw in customers. Getting the most out of any current promotions or special offers for restaurants is made possible by using the right digital marketing tools. This will entice new consumers to the restaurant in addition to encouraging existing ones to come back.
Provide discounts and coupons to your customers in order to increase the most likes and shares; this is one of the best ways to quickly promote your business.
6 – People Stay Updated
There's nothing more disagreeable than old information on the internet. Restaurants can utilize digital marketing to give customers the information they need, like publishing the address, company listings, menu, and contact details on their website, social media pages, and website. Patrons can explore and learn more about the history of the restaurants by using the website. When employed to disseminate regular, pertinent, and engaging content, such as blogs, it could emerge as the primary resource for the eatery's digital marketing strategy.
7 – Captures Interest with Fresh Content
Despite the cliche, people do begin eating with their eyes first. Restaurants gain from using this as a component of their digital marketing strategy. Using social media channels to share recipes, behind-the-scenes photos, and limited menu items is a really helpful way to offer mouthwatering, visually appealing content. Creating engaging content for social media platforms is essential to drawing in new users and encouraging current ones to come back for more.
Conclusion: Digital Marketing And Social Media Marketing Will Aid In The Expansion Of Your Restaurant
It's time to capitalize on digital media's immediacy, broad reach, and eye-catching visuals. When you invest in digital marketing and social media marketing for your restaurant, you'll see an increase in your audience, a rise in reservation rates, and an influx of positive reviews.
All set to utilize and get going? We have many years of expertise using a comprehensive digital marketing plan to help restaurants just like yours grow. Curious to know more? 
Get in touch with Cherryberry RMS right now if you're prepared to begin expanding your restaurant business.