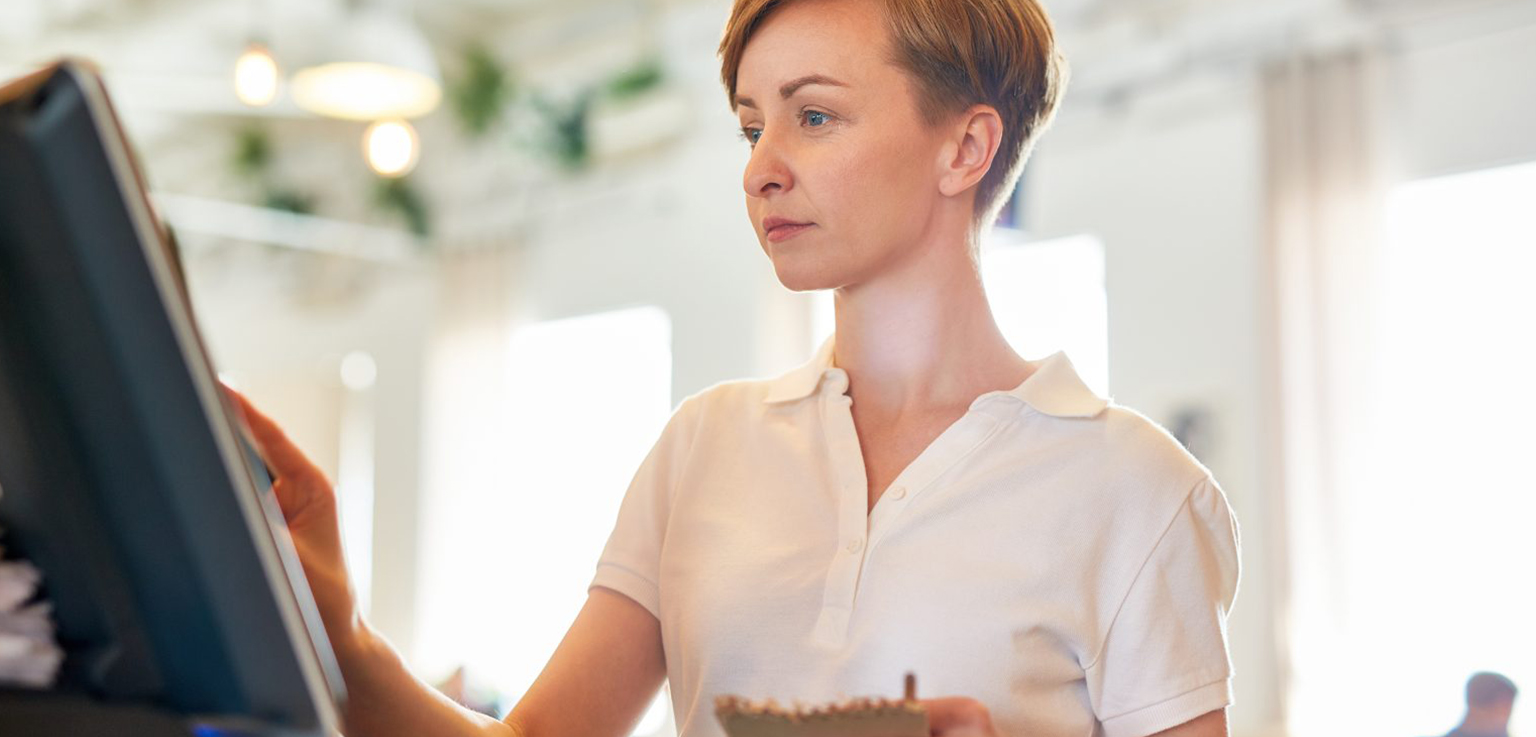 Integrate Restaurant Back Office Management For The Success Of Your Restaurant
The restaurant's back office activities are essential to its success. Any astute restaurateur is aware of that. Overseeing inventory, purchasing, sales, scheduling, and food safety compliance are just a few of the crucial business operations. This is where restaurant back office management comes in. 
Software solutions are used by the majority of restaurant chains and quick-service restaurants (QSR) to effectively manage business operations. A decent place to start is with this software. But true advancement occurs when separate systems are combined and "connected" so they can "talk" to one another. Systems that are integrated turn hay into gold. 
What Is a Restaurant Back Office Management System?
The operational procedures for purchasing, accounts payable, inventory management, recipe and menu engineering, labour scheduling, and reporting are all centralized, automated, and enhanced by back-office technology. To put it simply, your restaurant's back-office software is what keeps everything functioning smoothly behind the scenes! 
For a complete picture of your business's operations, it integrates with your accounting, payroll, point of sale, and other suppliers. Your back-office software not only integrates information but also digitizes data entry, lowering errors and improving employee satisfaction. Utilize a single platform to manage your labour scheduling, food expenses, and inventory.
Rather than utilizing a single, user-friendly technology that makes their duties easier, restaurant staff members are now overburdened with multiple systems to handle their back-of-house operations. By implementing the appropriate back-office solution, it is possible to replace many systems.
Why Does Having a Restaurant Back Office Management System Matter?
In summary, having back-office software is crucial to running a profitable restaurant.  Operators are better able to maintain business operations and spot trends and opportunities as they emerge when they have quick access to data. A creative back-office will avoid spreadsheets by employing operations-specific high-level reporting and analytics. Having fast access to data allows you to make proactive, well-informed decisions that can increase profitability.  
It is imperative that all users receive proper training on the system prior to utilizing it independently. You face the danger of losing the integrity of your data if you don't. To maximize your return on investment, training also guarantees that your team will buy-in from the top down.   
Through effective cost control, the identification of possible savings opportunities, and a focus on profit margins, the system frequently pays for itself. Potential savings are revolutionary when paired with industry-leading back-office solutions supported by employees. Modern back-office technology can help you save headaches, money, and time.
Ways A Restaurant Back Office Helps Your Restaurant
Restaurant success is facilitated by back-office integration in five ways. 
1 – It will present a comprehensive overview of your eatery
Understanding is power. Tasks can be kept distinct by using stand-alone parts or different applications. It will also make it difficult for you to assess the state of your company clearly.
Modern restaurant technology can simplify a variety of back-office tasks. However, you won't be able to obtain a comprehensive picture if those technologies aren't linked and exchanging data.  You may access a plethora of associated data that will keep you informed about everything that is going on in your restaurant by integrating your back-office systems. You can improve your business and marketing strategy with the use of this information.
2 – It will lessen the amount of paperwork you have to do
One way to reduce your administrative workload is to integrate your back-office activities. By doing this, errors are reduced and performance in tasks like these is more efficient. 
Prepare the menu. 

HRM 

Bookkeeping 

Acquiring 

Making Plans 

Payroll Management

Adherence to regulations 
Through the elimination of tedious work, workflow optimization, and profitability enhancement—all of which can result in significant cost savings—a fully integrated system will optimize your overall efficiency. 
Furthermore, this will allow you and your team to concentrate more on other things that require your attention, including your clients.
3 – It will raise client contentment
User experience is paramount. It is your restaurant's most important feature. Thus, how is integration beneficial? Your back-office operations can be integrated with your other systems to create a consolidated information hub. This includes the data in your CRM about customers. 
Accessing pertinent consumer data becomes simpler for you and your staff when you have a single, comprehensive data source. Even better, you might use this information to customize your service for each individual customer, resulting in an enhanced eating experience. 
It will also allow managers to spend more time with clients if business processes are streamlined. Clients will value the attention that would not have been possible without a tailored and distinctive experience. 
4 – It will enhance the performance of the vendor
An additional advantage of combining back-office procedures? Your ability to monitor and maximize vendor spending will improve. Gaining access to information on what, how, and how much you spend will help you cut expenses and make wiser purchases.  Additionally, it will enable you to cultivate stronger ties with suppliers, potentially leading to better offers, bulk reductions, and other back-pocket arrangements that would not otherwise be available to you. 
Conclusion: Select The Right Restaurant Back Office Management System
When compared to on-premise data hosting, choosing the appropriate cloud-based back-office software will improve data protection. Cloud-based service providers have resources set aside specifically to stay current with permission, controls, and best practices for security. They are aware of the significance of protecting the privacy, security, and safety of your content. Choose Cherryberry RMS for your next Restaurant Back Office Management system.