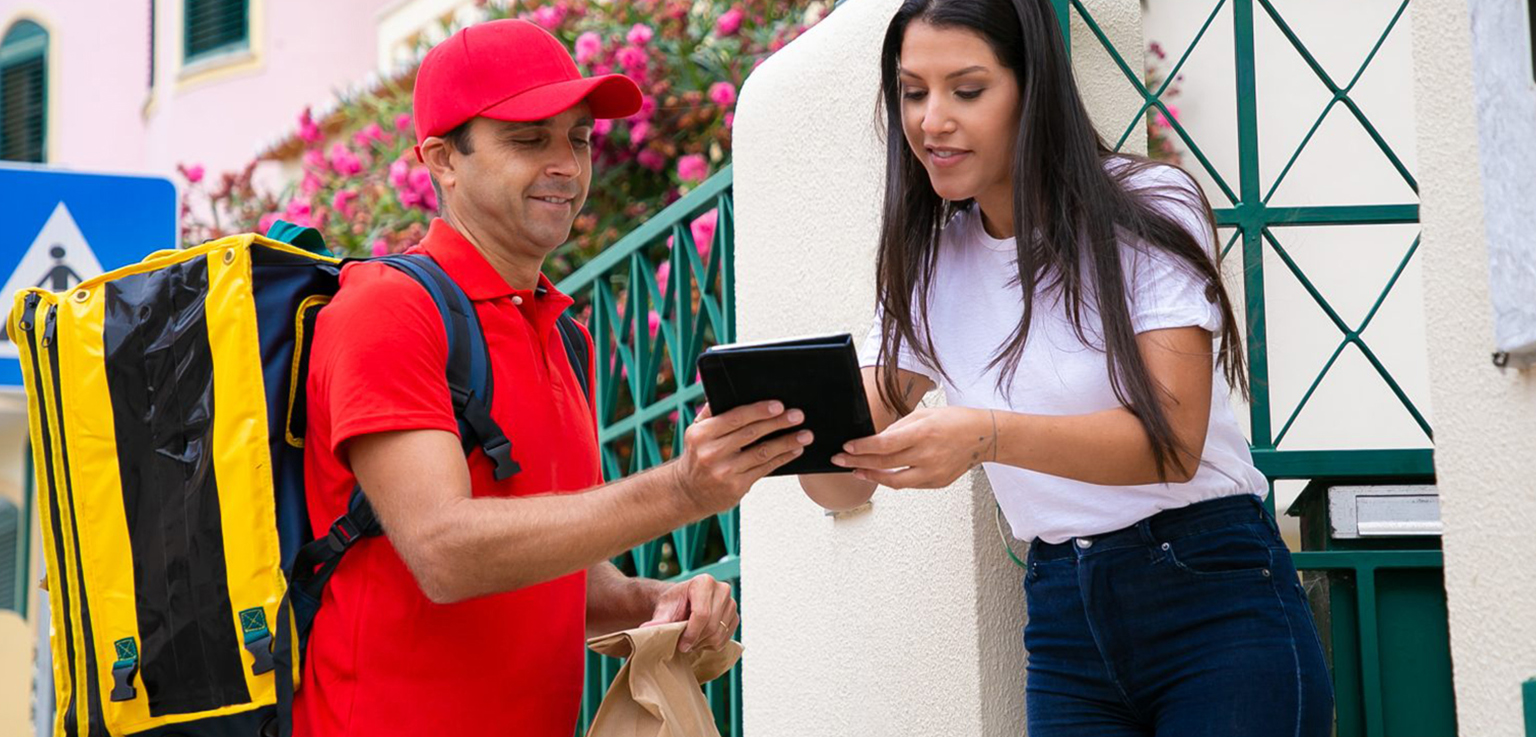 Enhancing productivity, revenue, and employee satisfaction are some of the most crucial elements of every organization, and restaurants are no exception. There are various strategies to increase your productivity and save time using a restaurant delivery rider app. For example, determining the quickest way to save fuel or efficiently interacting with clients to expedite delivery times. Using delivery driver apps, which are distinctive and practical mobile programs. They are becoming more and more well-liked because of their dependability, affordability, and time-saving benefits in delivery operations. This is one way to accomplish all of these goals.
Everything you need to know about the features of delivery driver apps and how to select the ideal app for your company is covered in this article. 
Restaurant Delivery Rider App Features
Based on your requirements and company objectives, there are a number of elements that you should take into account when selecting a driver delivery app. Some of the most crucial elements of a delivery driver app are listed below. 
1 – Monitoring and Tracking in Real-Time
Monitoring the precise whereabouts of your driver is crucial when making deliveries. Because of this, a smart restaurant delivery rider app needs to be able to provide real-time visibility and monitoring so that you may inform your clients on a frequent basis about the status of their products without interfering with the driver's delivery. In the worst situation, real-time tracking can be used to track stolen vehicles and for fleet management and route optimization purposes. In order to make sure you have the greatest crew for your company, the real-time tracking tool also gives you important information about how drivers behave and perform during deliveries. 
2 – Automatic Routing and Dispatch
It might be difficult for a driver to determine the quickest and most effective route without the aid of a routing service or route planner. When your complete delivery schedule is taken into account, it becomes even more difficult. How do you choose a course of action? And improve the effectiveness of your delivery?
A decent delivery driver app needs to have a routing feature that can determine the optimal routes using data and algorithms, thus streamlining the route planning process. As a result, it avoids the mental strain that comes with solving it by hand. 
3 – Digital Evidence of Delivery
Getting the customer's signature as confirmation of delivery is the last stage in the delivery process. This process is typically completed by hand and requires a large amount of paperwork, which can lead to errors and occasionally data loss.
The process of getting and storing a customer's signature can be made simple with a delivery driver app that supports ePOD (electronic proof of delivery). The driver can register the delivery's time of pickup, delivery location, and recipient using ePOD. It entails getting a signature, a picture of the box, and occasionally money (paid with cash, a credit card, or an internet payment method). All of these specifics lessen the likelihood of client complaints and accusations of missing deliveries.  
4 – Notifications and Conversations Within Apps
An app for delivery drivers must facilitate communication between drivers and clients so that the latter can be informed on a frequent basis about the driver's location and expected arrival time. A chat window that facilitates two-way contact between the driver and the customer is a form of in-app communication. It also makes communication between the driver and the fleet manager possible.
On the user's screen, however, in-app notifications take the form of pop-up alerts. They often offer important updates and details regarding the customer's delivery and are quite colorful.
5 – Reporting and Analytics for Data
For a delivery driver app to offer a thorough analysis of your delivery operation, analytics and a reporting tool is essential. Reports on predicted vs. real fuel consumption, planned vs. actual routes travelled, weekly/monthly driver performance, daily stops made, successful deliveries and delivery cost should all be included in the thorough study. The driver will find it easier and overall efficiency will increase with the information from the report.
6 – Remittance and Billing
Consumers choose to use a variety of payment methods, including online, debit, or credit card payments, as well as cash on delivery. Because of this, payment options for delivery driver apps must enable users to pay for their products after they are delivered. In this manner, drivers won't have to worry about carrying cash. Additionally, drivers may rapidly create invoices using this functionality so that consumers can pay for their products.
Choosing The Right Restaurant Delivery Rider App
Now that you are aware of the features of delivery driver apps, it is critical to understand how to select the best one for your company. There are a number of considerations to take into account while selecting the best delivery driver app for your company.
First things first, you should look for an app with an easy-to-use dashboard when selecting one. The majority of your time will be spent on the dashboard. Thus, the program ought to have an intuitive, basic user interface. To prevent spending time flipping between pages, it should be created such that all delivery tasks may be finished in one place. Additionally, it must be responsive to mobile devices so that you may use your phone to get the information you require.
Real-time planning and route planning are essential features. The most essential elements for a delivery app are these two. Therefore, while selecting one, make sure it can accurately calculate different routes in a matter of seconds. It should also track the driver's whereabouts using GPS.
The electronic evidence of delivery, integration, delivery schedules, and real-time notification features are additional factors to take into account. It is simpler to manage the delivery company with positive client feedback thanks to these characteristics. 
Choose Cherryberry RMS for the best restaurant delivery rider app in Pakistan!