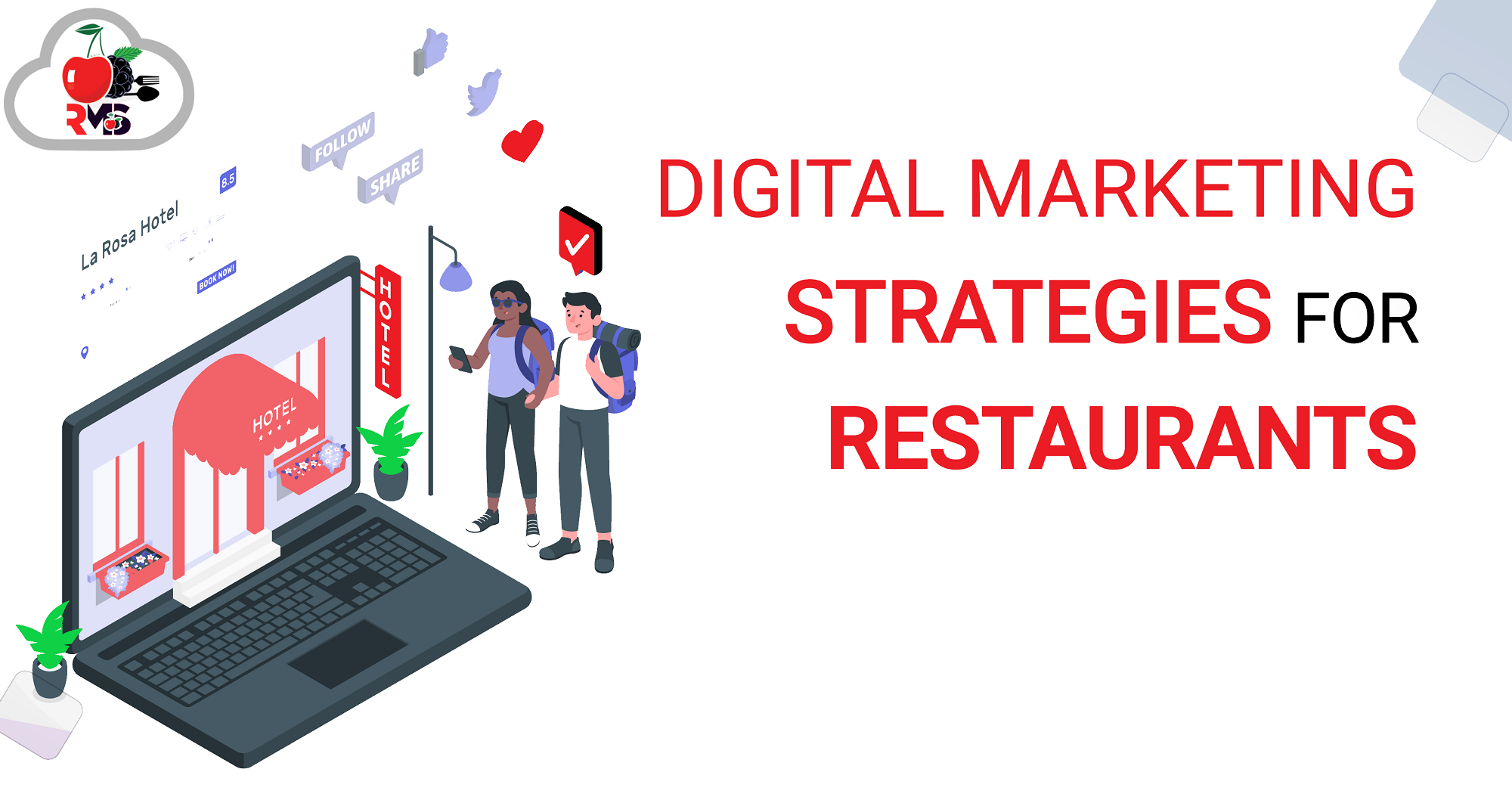 Restaurants Digital Marketing
Today, digital technologies have transformed the ways restaurants promote their brands. Digital or online marketing allows restaurant administration to establish a digital communication with their customers through various social media and other web-based advertising methods. As todays' tech savvy generation relies more on technology so foodie platforms can advertise their special food items and generate more revenue by using various Restaurants Digital Marketing strategies.
Restaurants can maximize their profit with digital presence. Promotion through billboards and newspapers is a dying trend nowadays so restaurants can attract a larger audience through online advertising. Moreover, restaurants can adopt various Food Marketing Strategies to advertise their special food item on digital advertising platforms e.g. Facebook to target specific audiences. As the entire customer data is stored in the online database so restaurant administration can predict the food preferences of the customers based on age, gender and food order details. Here are a few more advantages of Fast Food Marketing Strategies for restaurant administration.
Benefits of Marketing Strategy for Online Food Business
It would be interesting to know a research finding that around 75% of people access the restaurant information through their smartphones. Thus, it would be one of the logical and convincing Restaurant Marketing Ideas to use Restaurants Digital Marketing strategies for higher productivity and stay ahead in the competitive curve.
Digital Marketing Establishes Your Identity
Online presence gives your brand a unique value and gives people an idea about the quality of food served in your restaurant even before they visit the place. It is a good way to promote your business online in a bid to attract a wider audience.
Allow You to Handle Online Feedback
Guest feedback is really important for the development of restaurant business. Today, customers feel comfortable sharing their feedback online about various activities; they have done during the day.  Thus, positive feedback about a restaurant's special food item will encourage the people, who search your restaurant online for reviews, to visit your restaurant. Restaurant administration can easily manage positive and negative reviews on websites to earn good repute.
Let You Post Photos to Lure Customers
Restaurant administration can post the HD quality images of their best dishes to let the customers know about your special deals and offerings. Moreover, they can also post videos about the food making process and sitting areas so customers end up at your restaurant. Additionally, restaurants can introduce special discount offers on some dishes to get maximum customers at their door steps. Smartphone notification and email marketing are also effective marketing tools to maximize profit.
Offer Multiple Promotion Options
Digital Marketing Strategy for Online Food Business gives restaurant owners multiple options such as Facebook, Instagram, Google AdSense and much more, to promote their foodie business. Most importantly, restaurant administration doesn't have to pay for the promotion on Social Media Restaurant Marketing. The strong online presence on social media gives your customers liberty to stay in touch with your restaurant that increases brand recognition and customer affiliation.
To be brief, the restaurant industry is one of the most competitive industries today. They have to face a lot of challenges to increase their productivity and customers. If you are running a foodie business and want to enhance your digital presence, call Cherry Berry right away to get Food Marketing Ideas.