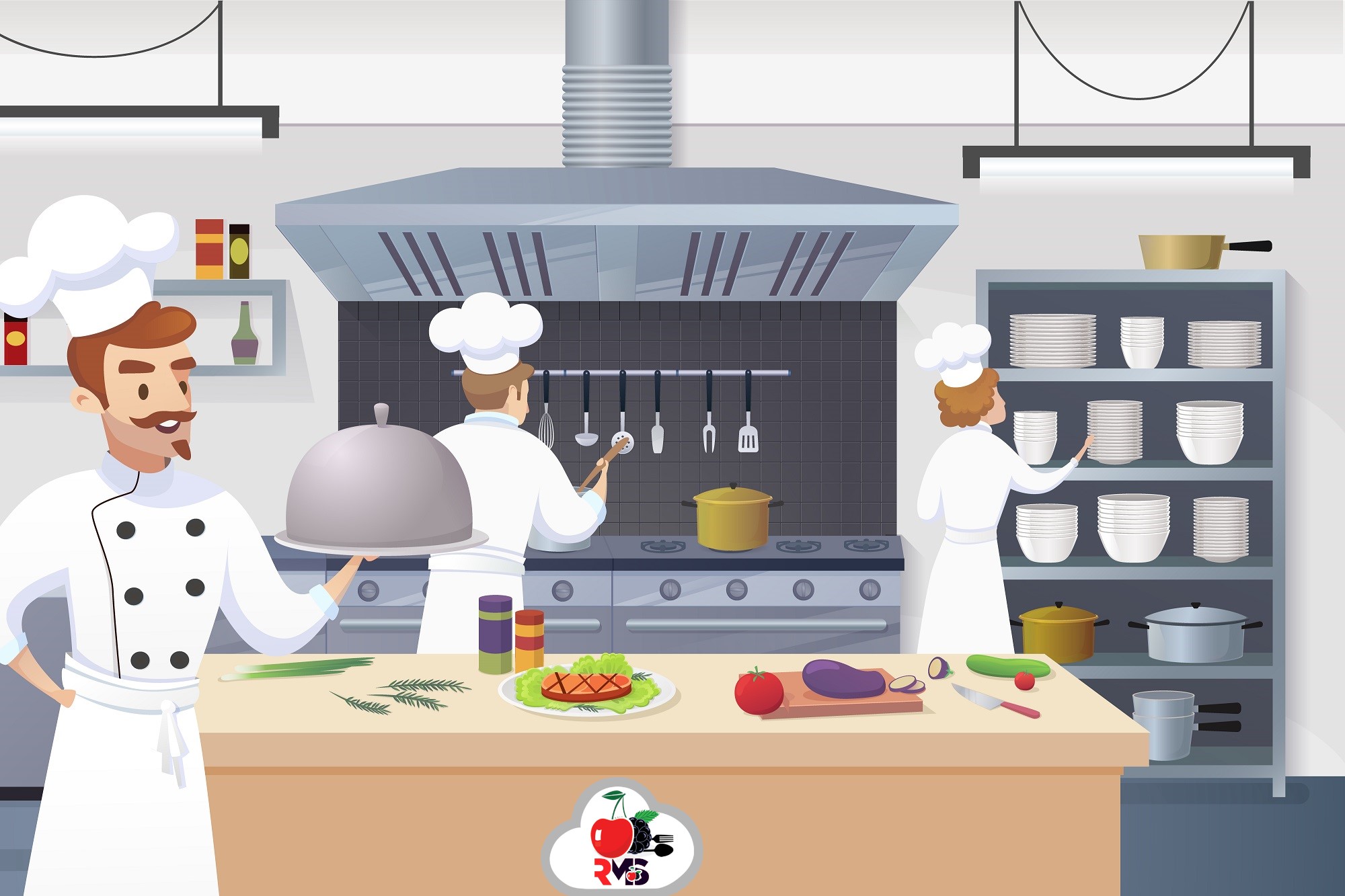 Restaurant Kitchen Management
Running a restaurant in an automated way can simplify many things. These days, a lot of restaurant management systems are available from which you can choose the most appropriate one according to the needs of your restaurant. Restaurant Kitchen Management Software is one of the most useful among restaurant management systems that take care of the kitchen and help deal with food in a better way.
Having a lot of orders is a very good thing as it shows that a restaurant is running successfully. But it can be troublesome to manage the restaurant during rush hours. Managing the kitchen efficiently directly makes the entire restaurant manage properly.
Here are 5 biggest benefits of the Kitchen Management App for the restaurant:
Streamlines the preparation and cooking of food: When chefs are busy preparing food in a busy kitchen, running things smoothly is very important. Kitchen Management Solutions comes with a display screen to tell about the number of orders prepared and remaining. So that the chefs can always know how much work is left and how much has been done. They know the exact numbers rather than mere guesses. A disorganized kitchen gives place to more problems and confusion for the chefs and restaurant workers.
No missing orders and accurate fulfillment of orders: The restaurant management system keeps a record of everything happening in the restaurant. It keeps track of inventory items and orders of food. This way, you exactly know how many items are left in the inventory. Thus, you could order the items on time and have no orders being left unfulfilled. These systems present reports and analytics to keep you updated about everything.
Improve the efficiency of the kitchen: A good Food Inventory Management System controls things and enables you to look at everything from a single system. This way, you can manage everything without any hustle and trouble. This saves a lot of time and energy, which you could devote to creative and productive tasks. You could also easily set up schedules for the staff and make employee management easier for you.
Reduce paper waste: The benefits of using a kitchen management system can be interpreted in many ways. The first thing is that if there are no registers to keep records, you save a lot of space. Secondly, when data is stored in an automated system, searching through data for a certain record is very easy. You no longer need to manually go through all the papers and find the right paper. Thirdly, there are fewer chances of miscommunication. Fourthly, you use an environment-friendly manner in which you reduce the use of paper and thus reduce paper waste.
Restaurant Kitchen Inventory Management offers an integrated online order processing system. This displays the orders in the kitchen and keeps the chefs aware of how many orders are pending. It sends the requests of customers to the right place. A fully integrated kitchen management system not just saves time, but also saves money by helping to manage things properly and reduce loss.
Searching for a good restaurant and kitchen management system? CherryBerry RMS is here to solve your problems and make restaurant management a much easier and trouble-free process.