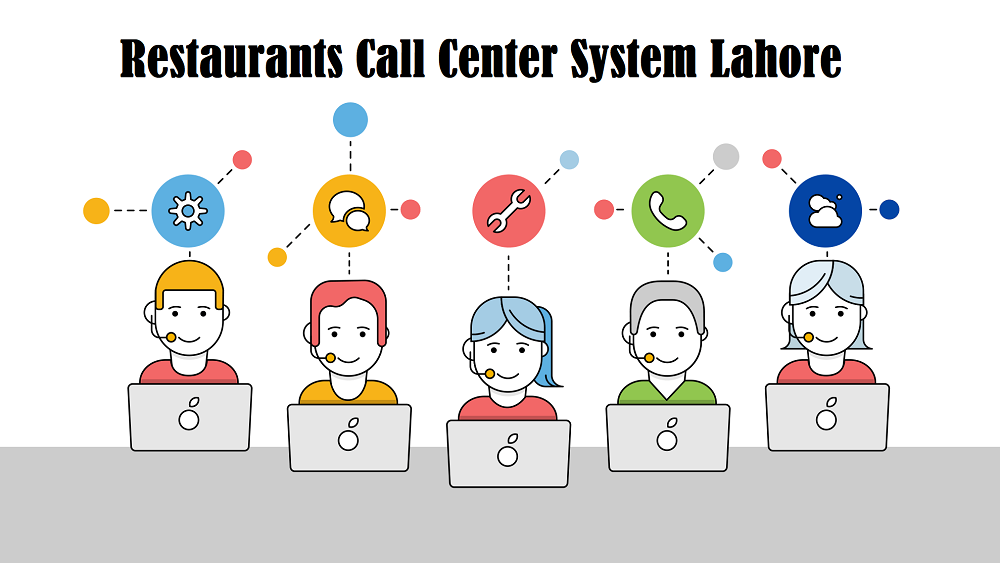 Restaurants Call Center System Lahore
Various restaurants in the market seem similar in many things such as food quality, goods, and products, menu, and means of service but why do you love to visit your favorite restaurant among all for dining? The main reason can be customer satisfaction that plays a significant role in a restaurant's success. In today's digital age, the first experience of guests starts when they search a restaurant website or read reviews to decide whether to stay with an eating place or not. Thus, restaurants must greet their customers, provide real-time assistance and motivate them to make reservations in your restaurant. Many restaurateurs are adopting the Restaurants Call Center System in Lahore to solve their customer complaints, gain their trust and boost up sales.
What is a Restaurant Call Center System?
Consumer expectations have increased than before. They want immediate response to their calls and instant access to self-service options. Call Center Software helps your agents to meet the customer expectation with minimal effort and it automates the process of incoming and outgoing calls. IVR or interactive voice response is the most important feature of Restaurant Call Center Software that is used to display menu options and answers frequently asked questions. In short, call center agents accept, handle and deal with incoming calls and queries of the customers. They are well trained in customer service tasks and can convince the customers to increase their order size that increases the sales of a restaurant.
Why Does a Restaurant Need a Call Center System?
Most of the customers call during peak times for ordering food or to make a reservation for upcoming meals. Lunch and dinner time is the busiest time of restaurant staff and they can't attend each call while helping and serving the guests. As a result, your customer moves to the next best option to place an order or reservation and you lose the chance of revenue by missing a call. However, restaurateurs can outsource the operation to Restaurants Call Center System Lahore to earn more revenue.
Advantages of Restaurant Call Center Solutions
Restaurant Call Center Solution helps to build a professional and polished image of your restaurant with better ratings on review sites. Restaurants no longer needed to invest in recruiting, training, and maintaining in-house staff because Food Order Call Center agents are well-trained and expert in handling tasks. Call center systems offer excellent customer services and restaurant staff can better focus on core tasks of expanding the business other than being distracted by continuous calls for orders. You can choose CherryBerry RMS to avail all these benefits.
How Do They Help in the Reservation Process?
Hiring call centers need lower investment than in-house teams.
Call center agents have a professional voice that builds a better brand value.
Call centers ensure top level of security and keep all the business and clients' information confidential.
They are experts in customer dealing so there is no chance of error while taking order details.
Call center operators can suggest the best food items to their customers and can convince them to increase their order size.
They keep tracking customer reviews and feedback on different social media platforms and manage their negative and positive feedback by providing real-time monitoring.
Indeed, call centers offer the best solution for handling calls and managing multiple communication channels. You can increase your restaurant performance and boost profit with CherryBerry RMS. Call us today to make your Restaurant Management System more effective.