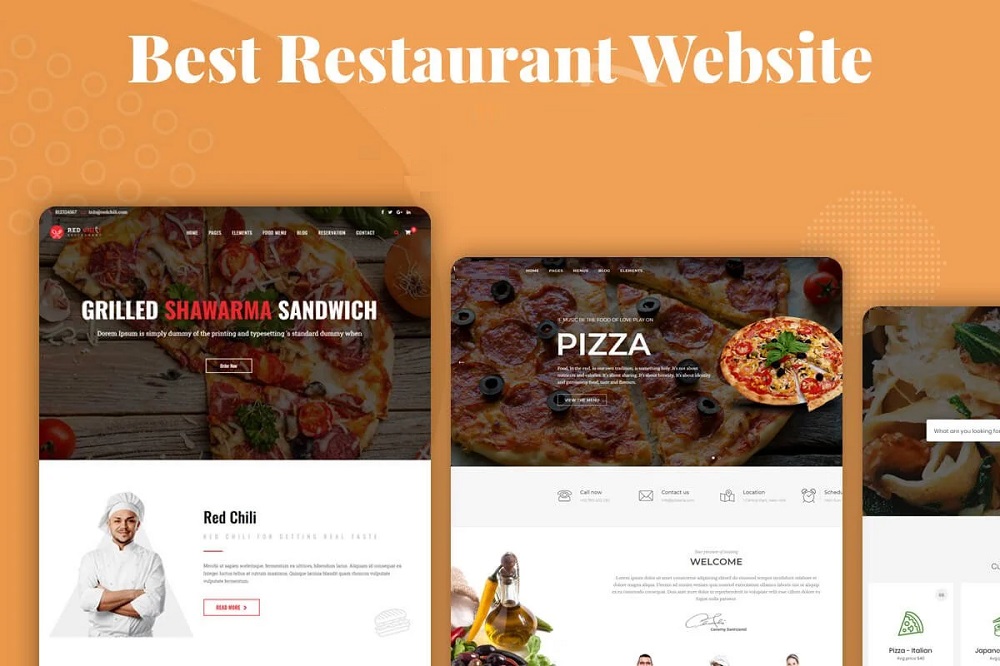 Running a restaurant, to gain competitive advantage in the hospitality industry, is a very challenging feat for restaurateurs. They have to accomplish the never-ending list of tasks to make their business stand out among competitors. Above all, some sort of digital presence is also necessary for restaurants to reach out to a huge audience and for business expansion. Nowadays, Food Delivery Websites are one of the easiest ways to market a restaurant brand and keep the audience well-updated about special offerings of a restaurant.
Why Are Food Ordering Websites Essential?
It is a fact that most of the customers prefer to visit a restaurant website before physically visiting a restaurant to dining out. Thus, a restaurant needs a fully functional Website for Food Ordering to let the digital customers know about their special deals and offerings. CherryBerry RMS has made the process easier for restaurants and helps them to project their right image before a massive audience. Restaurants can integrate their websites with social media pages to stay connected with regular customers and to attract new ones. They can post HD quality videos and images of their special food items to lure the visitors.
Benefits of Having a Website
Create Brand Awareness: Best Online Food Ordering Websites generally have visually appealing design and information to get the customers updated about the menu and atmosphere of a restaurant. A restaurant website should be informative, interesting and appealing with the ability to catch the attention of visitors at the first glance because first impression counts. In this way, restaurants can convey their professional image and create awareness about their special offerings. 
Provide Basic Information: A restaurant virtual assistant responds to the users query about business hours, payment options and location-based services etc. Hence, customers can easily reach a restaurant by seeing contact information and other details on a website page.
Promote Services & Products: Many restaurants offer catering and event hosting facilities alongside food services. However, only few visitors know about it. Restaurants can place this information on their website so guests can stay well-updated with important announcements.
Improve Restaurant Image: Restaurant administration can post images of happy diners, filled tables and mouthwatering dishes to inform the customers why they are special. All this information will not only be an outstanding indication of web presence of a restaurant but also entertain and entice the visitors.
Increase Revenue: Restaurant Online Ordering Website gives a restaurant online visibility so customers can find their favorite restaurants easily. Administration can share their menu and showcase their specialties and services to increase their sales and profit.
Offer Online Ordering: Websites also offer online reservation and ordering facilities. Many people don't have space for mobile apps in their phones so they can make reservations and place orders via restaurant websites. Customers can also share reviews and feedback to let the administration know about their dining experience.