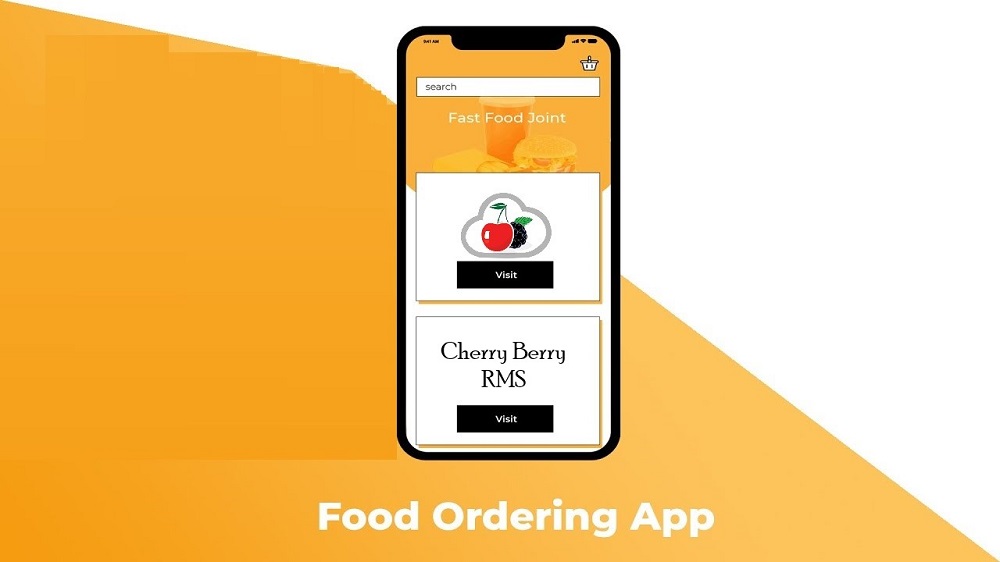 Restaurant Ordering App Lahore
Nowadays, online ordering has become a norm in Lahore but still, many customers' distrust online marketplaces. However, the Covid-19 outbreak has completely changed the scenario and forced the customers to buy everything online from their homes. The hospitality industry in Lahore has also embraced this new shift in a bid to match the world pace and Mobile App for Restaurant Ordering has become trendy. The restaurant industry must have stunning and highly interactive Online Ordering Apps to meet the growing demands of their customers and to stand out in the competition.
Benefits of Online Ordering Apps
The demand for online ordering is growing day by day in the restaurant industry to satiate the digital appetite of today's digital nomads. Restaurants, that offer Online Food Ordering App technology, see the following benefits:
Generate Higher Revenue: Customers can place their orders easily through online ordering apps over their phones. They didn't need to skip their important meeting to make a call in a restaurant to place an order because they can do it in a few clicks on their phone. Exciting deals and offers in the app can entice customers to double their order size, leading to higher sales for restaurants.
Ensure Orders Accuracy: Ordering via call has become old-fashioned. There can be service issues and orders can be recorded or noted incorrectly that cause wastage of food and can distract customers. However, the Food Ordering App for Restaurants has eliminated these risks.
Offer Real-Time Data Tracking: When customers place an order via an online ordering app, their location data is automatically stored in the database of the restaurant. Restaurant administration can analyze those customer food preferences and can offer them location-based deals.
Provide a Secure Gateway: Online ordering apps are highly secure and are a better option than third-party apps. They keep the customers' data confidential and never compromise on its security.
Offer Multiple-Payment Options: Cash payments are old news now. Customers no longer have to wait in long queues to pay for their food order. It is just a few clicks away because Best Food Ordering App in Lahore offers various payment gateways for the convenience of customers.
Make the Reservation Easy: Customers can also make a reservation through online ordering apps. Restaurant administration will also send them confirmation notifications. They can even cancel their booking before the stipulated time that reduces the chances of no-shows in the restaurants.
Helpful to Get Customers Response: Customers generally post their honest feedback whether it is negative or positive to let the restaurant administration know about their experience. Restaurants can improve their services by considering these remarks and reviews.
Perform Better Inventory: Restaurant staff knows how many orders are placed online and how much food is needed to be prepared that discourages food wastage. The point of sales system keeps the record of online orders and inventory details. It notifies the administration whenever an item is going to be out of stock so the administration can better manage the restaurant management system with Restaurant Ordering App Lahore.
In a nutshell, running a restaurant business is not an easy feat for restaurateurs but they can achieve their targets and expand their business with the help of CherryBerry RMS.