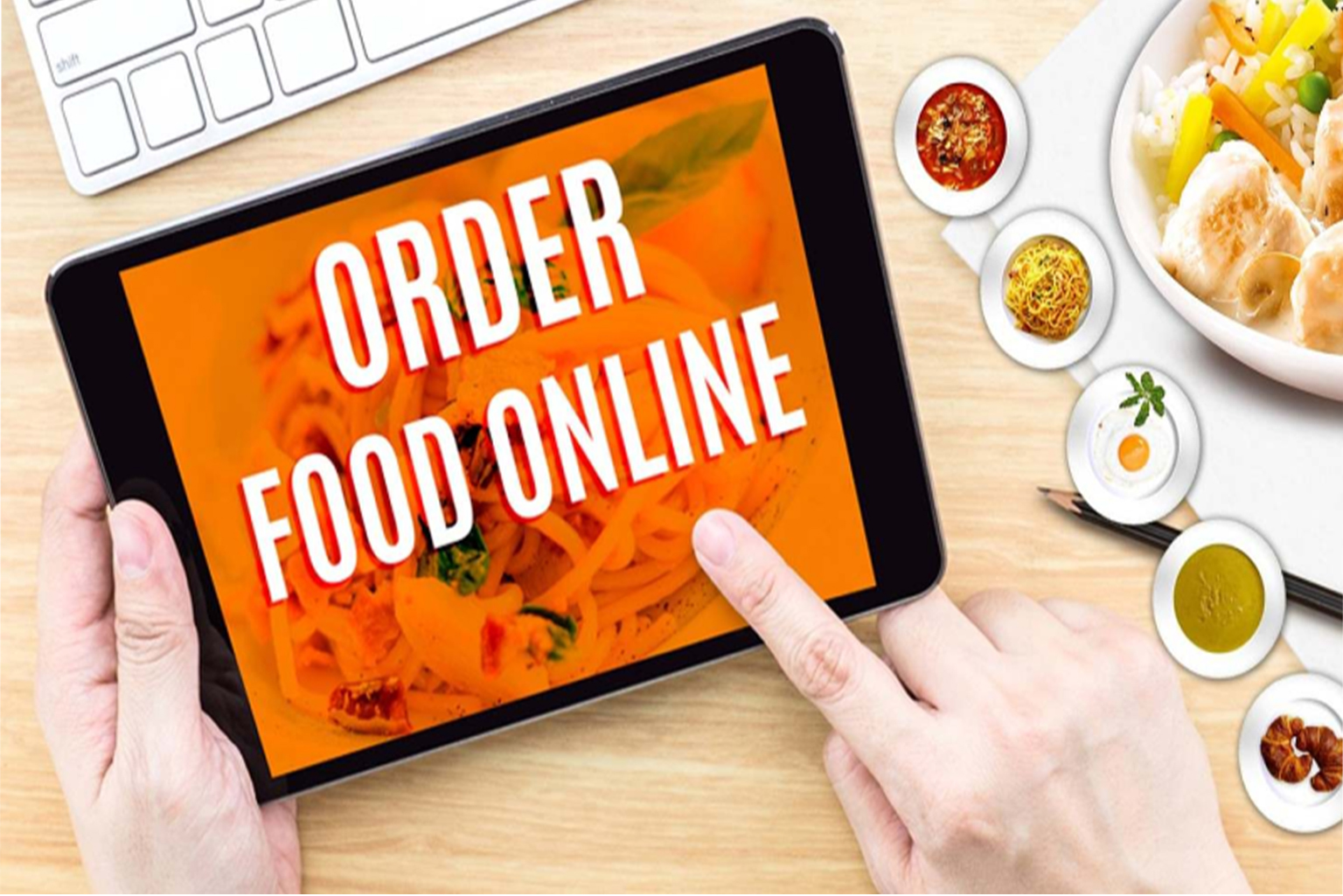 Online Ordering App for Restaurants: Transforming Dining
 The Power of Online Ordering App for Restaurants
In today's fast-paced world, convenience is king, and the restaurant industry is no exception. Online ordering app for restaurants has emerged as a game-changer, offering customers the ability to place takeout food and beverage orders. It requires just a few taps on their mobile devices or clicks on their desktop computers. This technology has not only reshaped the way diners interact with their favourite eateries but has also opened up new avenues of growth and efficiency for restaurant owners.
The Three Pillars of Online Ordering App for Restaurants
Online ordering systems come in various forms, each offering unique advantages. Let's explore the three main types:
Your Own Website:
Establishing an online ordering system on your restaurant's website allows customers to place orders directly with you. While this means more control and higher profit margins, it also entails additional responsibilities. You'll need to set up an interactive online menu, integrate secure payment options, and organize delivery logistics. Fortunately, some Point of Sale (POS) solutions can assist in seamlessly integrating online ordering with your website, streamlining the process and improving efficiency.
Third-Party Online Ordering App:
Popular platforms like Uber Eats, Food Panda and Grubhub have transformed the restaurant landscape. These third-party apps provide a virtual food hall, aggregating a diverse range of eateries and menus for customers to peruse and order from. Additionally, they often offer delivery services, sparing restaurant owners the need to hire and manage delivery personnel.
Third-Party Online Ordering System with POS Integration:
Services like Deliverect act as a bridge between your restaurant's third-party online ordering platforms and your POS system. This integration simplifies order management, reducing the chances of errors associated with manual entry. For instance, approximately 5% of manually entered orders contain errors, which can result in significant revenue losses.
The Significance of Online Ordering Systems
Regardless of the online ordering app for restaurants method you choose, there are several compelling reasons to embrace this technological advancement:
1. More Customers:
With online ordering app for restaurants, you no longer need to chase after customers; they come to you. Studies have shown that restaurants implementing online ordering experienced revenue increases ranging from 11% to 20%. A Grubhub study revealed that, on average, restaurants using their online ordering service witnessed revenue growth of 30%, with one in five establishments doubling their takeout revenue.
2. Increased Sales With Online Ordering App for Restaurants
Self-serve ordering systems tend to encourage customers to order more, resulting in larger average check sizes for takeout orders. In fact, customers tend to spend up to 20% more on online orders, thanks to additional add-ons and expanded menu item selections.
3. Enhanced Efficiency:
Say goodbye to phone orders and time-consuming manual processing. Online ordering streamlines the ordering and payment processes, offering customers instant confirmation and convenience.
4. Improved Customer Experience:
Online ordering allows customers to place orders at their convenience, customize their selections, schedule orders for specific times, and receive digital receipts. Integrated payment options ensure a contactless and hassle-free experience.
Seamless Integration with Your Website
Integrating online ordering into your website doesn't have to be a daunting task. Even if you're planning a website redesign or maintenance, expert teams can seamlessly add ordering buttons to your site without interruptions or complex coding.
A Tailored Ordering Experience
Complex menus with extensive customization options pose no challenge. Online ordering systems make it effortless for customers to accurately place orders, whether they're using a desktop or mobile device.
Security and Reliability With Online Ordering App for Restaurants
Online ordering systems securely accept various payment methods, including Visa, Mastercard, American Express, Discover, PayPal, and Apple Pay. Robust tech security measures ensure encrypted orders, protecting both you and your customers from potential fraud, hackers, glitches, and outages.
Promote Your Brand, Not Others
Your restaurant's brand deserves the spotlight. Online ordering systems provide the flexibility to customize buttons and create an experience that enhances your brand identity, without promoting third-party delivery apps.
Highlight Special Deals
If your restaurant offers promotions, online ordering buttons can prominently feature these deals. Studies show that restaurants including deals on their ordering buttons experience a 30% increase in orders.
Management at Your Fingertips
With a user-friendly, mobile-friendly dashboard, you can manage your restaurant business from anywhere. Gain valuable insights into customer data, edit your menu, view analytics, create promotions, and efficiently handle orders.
Online ordering app for restaurants have redefined the dining experience, offering a win-win solution for both customers and restaurant owners. Embracing this technology is not just a trend; it's a strategic move that can lead to increased revenue, improved efficiency, and enhanced customer satisfaction. As the culinary landscape continues to evolve, online ordering is a vital tool for staying competitive and meeting the expectations of today's diners. Cherry Berry RMS is your ultimate destination for your restaurants.