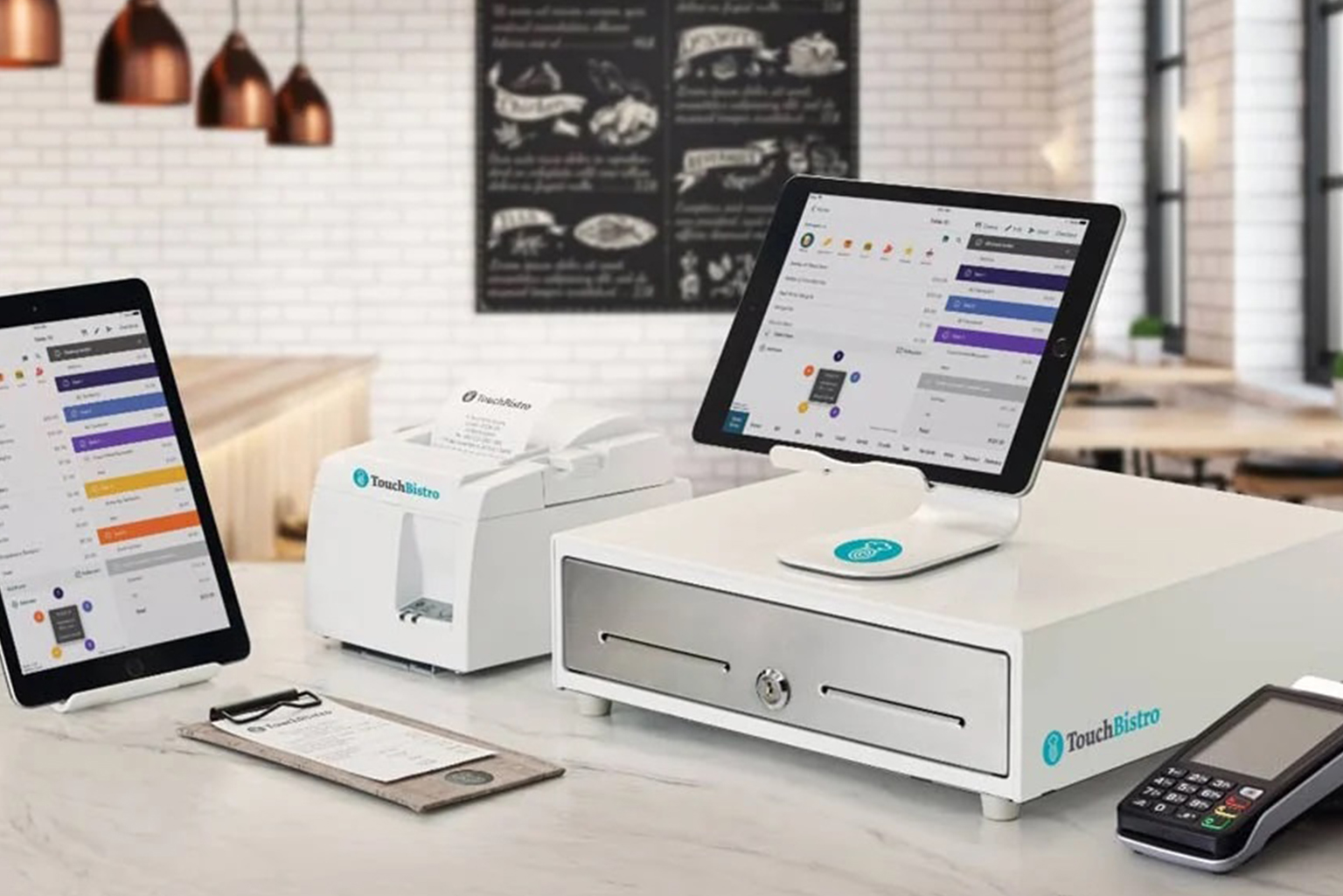 Benefits Of Using Cloud-Based POS Systems For Restaurants
Cloud-based Point of Sale (POS) systems are becoming more and more popular among restaurants all over the globe. They are the most reliable and valuable solutions for restaurants of any size or type. According to their needs, modern solutions give business owners a sense of dependability and flexibility. The Cloud-based POS systems for restaurants are the perfect choice for your restaurant if you're thinking about cost, security, or user-friendliness technologies. As a result, there are increasingly more Point of Sale restaurants in existence today.
Everything from processing orders to sending invoices and recording safe transactions should be included in the perfect restaurant point-of-sale system. Owners of restaurants need a POS system that boosts their total potential in order for operations to run more smoothly. Due to its accessibility from anywhere at any time, cloud portals are trusted by modern restaurant operators. They may receive timely reports about sales, progress, inventories, and other things. Additionally, the main benefit that these point-of-sale systems provide is real-time answers for every circumstance.
Features And Functionalities Of Cloud-Based Point Of Sale Systems
Manage your restaurant from any location, including the bar, dining area, terrace, etc. Additionally, since all data is saved online, your entire team can access it and design individualized experiences more quickly.
Need more? Here are the top 8 reasons we believe cloud-based POS systems for restaurants are the best solution for you.
1 – Faster And More Precise Performance While Serving
A server can submit the order at the counter or at the table and quickly send it to the bar or kitchen with cloud-based POS systems for restaurants. This applies to both outdoor and multi-level tables.
The old-fashioned method of writing down an order, carrying it to the kitchen, and praying the chef can read it is faster than that. The likelihood of inaccuracy and the waiting time for customers are both eliminated by a cloud point-of-sale system.
What can you do with the extra time at your restaurant? Increased table turnover and the chance to enhance the customer experience with individualized upsells result from increased speed.
2 – More payment choices with quicker tendering
Anywhere in the restaurant, including the bar, terrace, main dining room, indoors, and outside, transactions can be processed using cloud-based point-of-sale systems.
Instead of having them line up to pay after the meal is over, doing it this way gives visitors convenience and maintains your team in control of the guest experience.
Cash and debit/credit cards are the only payment methods accepted by conventional POS systems.
With a POS system, customers can pay as it is most convenient for them—from online transactions to traditional cash or credit card payments to e-wallets and contactless transactions.
Gift cards and URLs that can be delivered to mobile devices that are optimized for mobile use should also be considered, as well as supplementary features like split payments and automated tipping choices. Exclusively accessible through an electronic point-of-sale system.
3 – Current, Safe Software
Your EPOS system's software, or the programming that makes it function, can be updated automatically to protect customer and corporate data.
Cloud-based POS systems for restaurants use the cloud, in contrast to typical point-of-sale systems that keep data locked in a single computer. Updates download in a matter of minutes, and anyone using the system has immediate access to information.
Additionally, data is routinely backed up to ensure its safety.
4 – Lower Hardware Expenses
Traditional point-of-sale setups call for a fixed terminal, a cash drawer, and a card reader to process payments.
Less hardware is needed for POS systems, and most tablets are compatible with them. Less money will be spent on pricey gear as a result.
Instead of making customers wait in line at a stationary terminal within your restaurant, you may bring the guest experience right to the consumer in pubs and restaurants.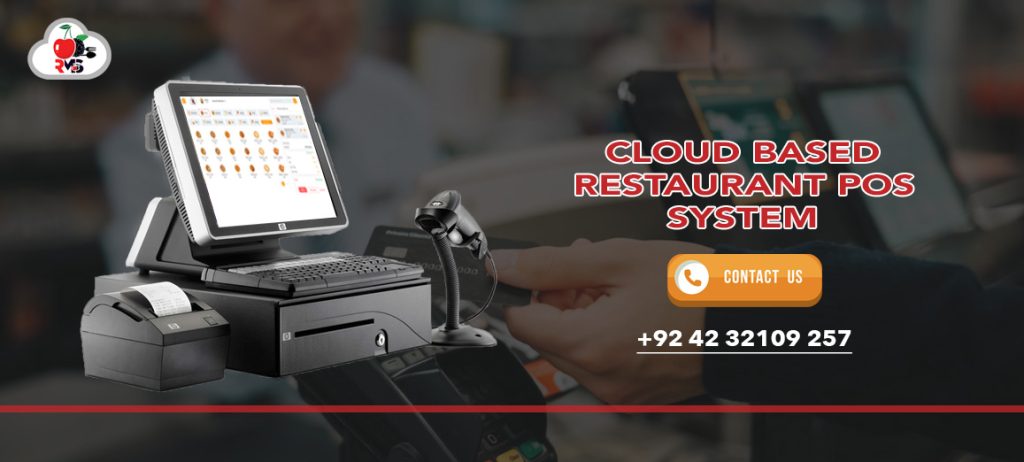 5 – Reliable Inventory Control
A cloud POS helps you avoid ingredient shortages and food waste by providing you with a thorough, real-time account of every item in stock.
Back office records are immediately updated in the cloud after every sale.
This provides you and your team with a thorough perspective of what is selling, what isn't, what you're running low on, and how to increase your profits.
6 – Comprehensive Reporting With No Manual Labour
Powerful connections including accounting apps, team-planning software, and marketing and analytics tools are compatible with cloud-based POS systems.
These integrations take the guesswork and labour-intensive manual work out of tracking and reporting on paper. This in turn enables you to evaluate business performance precisely.
Due to its internet connection, POS also has the benefit of being able to retrieve data from many locations.
7 – Better Guest Information When Reservations And Payments Are Connected
The amount of data you can collect depends on how well your point-of-sale system integrates with reservations and payments.
This provides you with a complete picture of each guest by centralizing their data into a single dashboard.
You'll be able to upsell each guest effectively if you know their average spending, dietary needs, and allergies all at once. Additionally, you will have access to this data in a single location rather than across various workstations, terminals, and systems.
The same information will be available to your entire team. This proves ideal for maintaining the high standard of visitor experience you seek.
This guest information will not only help you deliver personalized experiences. This distinguishes your restaurant from the competition, but it will also satisfy the needs of today's diners.
8 – Staff Training Is Simpler
Point-of-sale systems that employ the cloud are user-friendly. Your employees won't have to spend much time learning how to use a tablet as opposed to a brand-new piece of hardware like a regular POS terminal.
This equalizes the playing field for your entire team and releases the manager or lead server from responsibility.
A win-win situation for everyone will result in your employees having fewer buttons to press and more time to concentrate on genuinely engaging with guests.
Final Thoughts On The Future Of Cloud-Based POS Systems For Restaurants
For restaurants, cloud-based POS solutions have many advantages. They allow you to obtain real-time information and do so from anywhere, all while assisting in the protection of your data. Get in touch with Cherryberry RMS to get the maximum benefits of cloud-based POS systems for restaurants.
Another advantage of cloud-based POS systems is that they are simple to use on any device. Therefore, if you own a restaurant, you must invest in POS systems that are simple to use, inexpensive, and dependable that are cloud-based.