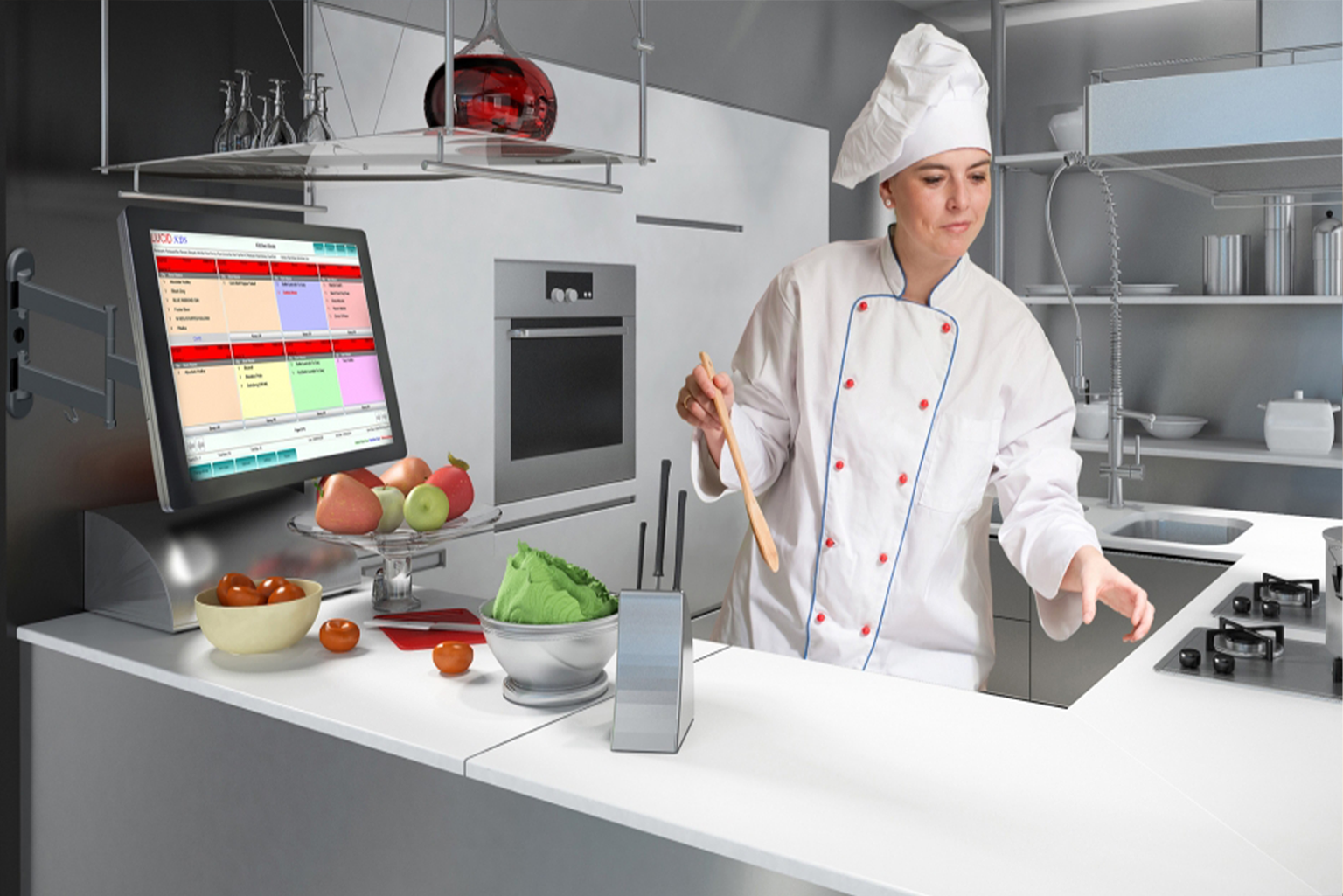 Streamline Kitchen Workflows with Restaurant Kitchen Display System
Why is a Restaurant Kitchen Display System Important?
Today, the restaurant industry has moved to online food ordering and digital payment systems to ensure efficient services. Meanwhile, the staff are facing fewer challenges in managing customer's orders from various channels. However, the integration of the right technology can improve the way restaurants operate their routine processes. The Restaurant Kitchen Display System is one such flexible tool that ensures efficient performance. It is a software solution that is designed to help restaurants streamline their routine kitchen processes. A kitchen display system (KDS) also improves communication between the front and back office of a restaurant. When a customer places an order in a restaurant, it is automatically sent and displayed on the system's screen with relevant information like ordered item, table number or any other particular request. Let's learn more about the important benefits of this system.
How Latest Display System is Different from Traditional Methods?
This latest digital system has been used in commercial kitchens and replaced the traditional methods of taking orders. Before the arrival of this technology, wait staff wrote the customer's orders on paper or issued a ticket and conveyed the order information to the kitchen staff. After the preparation of food, kitchen staff inform the wait staff about the completion of the order before presenting it to customers. In some restaurants, servers convey the order verbally to the kitchen staff that was also prone to errors. However, the latest digital order viewer system streamlines a restaurant's order-taking and food preparation operations. Now wait staff takes customers' orders via tablets and it is automatically sent to the display system in the kitchen. Kitchen staff can see the real-time status of the orders and can prepare the food accordingly.
How Does This System Work?
Another perk of this technology is its integration capabilities. Restaurants can integrate this system with point of sale (POS) systems and inventory management software to maximise performance. This digital solution helps restaurants handle their kitchens efficiently and stay updated about real-time information on the orders through POS systems and ensure accuracy. When an order entry is made in the POS system, it is automatically delivered to the display system. Then the system routes the order to the relevant person in the kitchen. For example, the grill order will be sent to the person responsible for working in the grill station. Likewise, the orders for the fried dishes will be delivered to the cook working on the stove.
Wait staff or servers can access all order information in the system and can also make necessary changes to ensure quick preparation of food. The KDS system automatically prioritises ordered food items on the basis of time and also tracks the order progress. The system automatically sends alerts to the waitstaff when the order gets ready to serve. Moreover, the system automatically marks the orders as complete and prints a ticket for the customers. Administration can generate reports through this system and can also identify areas that need improvement.  Indeed, KDS is necessary for commercial kitchens to enhance operational efficiency and staff communication.
How KIDS can Prove Beneficial For Your Restaurant?
A Restaurant Kitchen Display System provides an overview of the dishes to the chefs which they have to prepare. This facility allows them to plan and prepare dishes timely and more efficiently. Here are some more advantages of using KDS for businesses.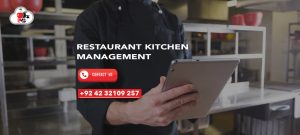 Efficient Menu Management & Routing Feature
Restaurants can easily manage their menus and add or remove food items regularly. They can also update seasonal and special deals over the system. Moreover, as orders are received, the system automatically routes them to relevant cooks to ensure the timely preparation of food items.
Enhances Order Accuracy
Manual order management is prone to errors. However, digital display systems reduce the likelihood of human errors in taking orders and preparing food. This further enhances order accuracy and customer satisfaction levels.
Ensure Faster Order Processing
This system quickly displays the food orders on the kitchen screen enabling kitchen staff to prepare meals. It reduces order processing times and enhances productivity, especially during peak hours.
Promote Collaboration
Better communication between front house and back house staff leads to higher sales. The digital display system facilitates this communication and keeps them on one page. It enables waitstaff to send their orders directly to the kitchen system and keep the cook updated about the status of orders to ensure smooth operation.
Allow Real-Time Monitoring
Restaurant administration can stay updated about the latest status of order processing and kitchen operations. They can identify issues and can make adjustments to maintain the quality of services.
Additional Benefits
Reduce Clutter
The traditional ticket system produces a significant quantity of waste but the latest digital display systems are eco-friendly. In the presence of these systems, there is no need for paper tickets that reduce mess in the restaurant kitchen.
Inventory Management
The latest display systems can integrate with other restaurant software like POS systems and inventory management software. This facilitates the restaurant to keep an eye on ingredient usage and place orders for supplies when needed. It is an effective way to reduce food and resource waste and also helps to streamline kitchen operations.
Allow Order Prioritisation
The kitchen display systems automatically prioritise the food orders considering order types like takeout, dine-in and delivery and cooking time. With this facility, kitchen staff can efficiently manage their workload. 
Concluding Remarks
Indeed, Restaurant Kitchen Display Systems have emerged as a must-have technology for restaurants to streamline a restaurant's operations. Accuracy in orders, faster services and improved communication all contribute to a positive dining experience. This system enhances the overall efficiency of your kitchen staff and customer satisfaction level. Moreover, this digital system is typically mounted on the restaurant wall in the kitchen to help kitchen staff track and prepare incoming orders. If you are looking for a reliable service to integrate this system into your restaurant, contact Cherry Berry RMS experts today.