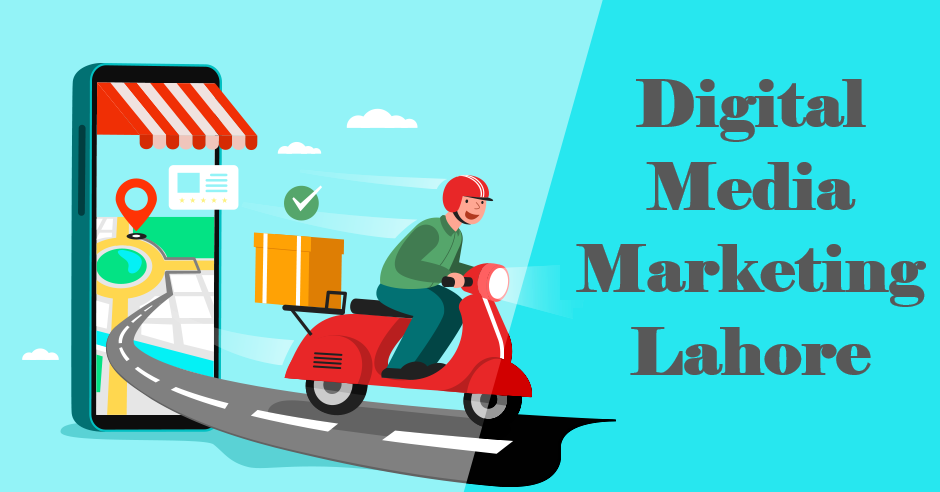 Digital Media Marketing Lahore
Digital Marketing for Restaurants has become a norm that facilitates restaurateurs to reach out to their worldwide targeted audience and increase their business visibility. Digital Media Marketing is an incredible marketing opportunity to increase brand awareness and website traffic.
What is Digital Marketing?
The internet has congregated the whole world on a single platform so it has emerged as a new marketplace with a worldwide audience where companies can increase their brand and products recognition. Thus, a digital presence is necessary for a restaurant in today's highly competitive world to access a targeted audience and increase productivity. Businesses and new startups can promote their brands using different digital platforms including social media, email, search engine optimization, and much more.
Benefits of Digital Marketing
Today, your customers are online. They are a digital generation and restaurants are struggling hard to satisfy their digital appetite by offering online facilities such as online ordering apps and reservations. Digital Media Marketing for Restaurants has the following benefits.
It serves as a direct communication channel between a restaurant and consumers. Restaurants can remain engaged with their trustworthy audience and attract others to become permanent customers of your restaurant.
It is a great way to increase brand awareness. Restaurant staff can post HD quality images of their special food items on a restaurant social media page to lure food lovers.
Small restaurants can save their money by advertising their special deals on different social media sites.
Restaurants can reach out to their potential customers through search engine optimization. Relevant SEO keywords will bring the customers on your web page and increase the traffic that will ultimately rank a restaurant website higher in the search result.
All businesses are investing in digital marketing strategies to ensure their online market share and to stand out prominently in the competitive curve.
Different Types of Digital Marketing Services
There are various Digital Media Marketing Lahore services available for restaurant businesses such as Restaurant IVR Marketing. However, restaurateurs should select the right digital marketing service to enhance and market their business. Some of the digital marketing services are as follows.
Search Engine Optimization (SEO): Right use of SEO techniques brings traffic to a restaurant website so it can appear on top of the search results. SEO strategies include keyword research, content creation, and link building, etc.
Content Marketing: Restaurants can attract potential customers by publishing creative and quality content about their special offers and food items. Blogs, articles, and videos provide a hub of information about food to a wide audience.
Social Media Marketing: They are a great platform to promote a restaurant business. Most of the customers share their dining experience on social media that attracts other customers. Social Media Marketing Lahore links the customers with restaurants and establishes a better image of a restaurant.
Email & SMS Marketing: Restaurants can send emails to their customers to let them know about special deals and discount offers. Restaurants SMS Marketing and Restaurants Smart Phone Notifications are also effective and cheaper digital marketing strategies to engage with the customers.
Finally, a digital presence is necessary for restaurants to grow their audience and expand their business. You can contact us to develop your Restaurant Management System on modern lines.