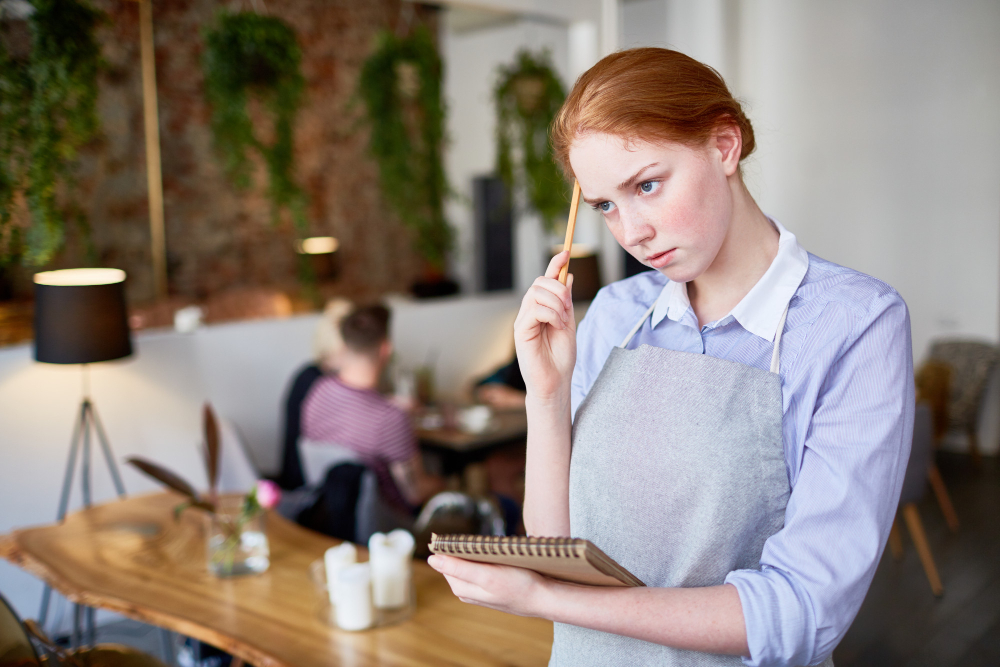 The Importance Of Customer Service In The Restaurant Industry
Many businesses outsource a variety of commercial operations, frequently to reduce employee expenses. Because it can significantly improve their operations, restaurant businesses frequently outsource their restaurant call centre. In areas like reservations and marketing, outsourcing boosts productivity and lowers expenses. It also aids in enhancing client satisfaction and service quality.
What Is Restaurant Call Centre Outsourcing?
The restaurant sector faces particular difficulties in upholding great customer service in today's fast-paced environment when customer expectations are always changing. Outsourcing customer service is one method that has been very popular recently. A host of advantages that improve guest experiences and operational effectiveness can be unlocked by hospitality firms by handing over this crucial area of their operations to specialist service providers.
Continue reading to discover the advantages of outsourcing customer service in the restaurant sector.
Benefits Of Outsourcing Call Centre Operations For Restaurants
1 – Service Excellence
In order to keep their clients happy and keep them coming back, hospitality businesses must ensure that their customers receive high-quality service. For hospitality businesses, customer service centres with knowledge of the travel industry's requirements are a huge benefit. They might be able to encourage happy clients to shop with them repeatedly.
2 – Risk Mitigation
A hotel business lowers its risk when it outsources customer care to a contact centre. This is so that there are no labour-related legal problems as the contact centre company employs and oversees the personnel. Additionally, because the contact centre provider pays for office expenses related to customer support operations, the hospitality business has a lower overhead.
3 – Concentrate On Your Core Business Operations
Hospitality businesses can concentrate more on business expansion and optimization by outsourcing customer assistance to contact centres that can assist with customer care in the industry. They may provide wonderful customer experiences while doing both at once. By enabling them to swiftly change and adapt to new difficulties, outsourcing also gives hospitality organizations more flexibility. 
4 – Technology
Running a good customer service operation and restaurant call centre requires using technology. By offering technology services like remote check-in, an outsourcing partner can assist in elevating your customer service to a new level. Since your outsourcing partner manages contact centre technology updates and advancements, outsourcing also helps you cut technology expenditures.
Reputable outsourcing partners make investments in state-of-the-art equipment and tools to improve customer support. This can include sophisticated chatbots, artificial intelligence (AI), and data analytics that speed up response times, collect insightful data, and support initiatives for ongoing improvement.
5 – Customer Service in Multiple Languages
International hotels can benefit greatly from multilingual call centres that are able to offer services around the clock. A group of multilingual customer support representatives can respond to the questions of consumers from different parts of the world. Having clear communication is convenient for international visitors, who value trust and loyalty from businesses. 
In today's globalized society, hospitality businesses frequently serve a wide variety of international visitors. By accessing multilingual support through customer service outsourcing, organizations may successfully interact with customers in their own languages. This degree of personalisation improves visitor experiences and promotes a more welcoming atmosphere.
6 – Cost Cutting
The main benefit of outsourcing may be the cost savings. Hospitality businesses can drastically reduce their costs by outsourcing customer service; some may even be able to do so by half or more. Additionally, scaling up or down outsourced contact centre operations is possible as needed, which aids in cost control.
It can take a lot of resources to manage an internal customer support team. By using outsourcing, hospitality companies can lower their overhead expenses for hiring, training, compensation, benefits, and infrastructure. These companies can spend their money more wisely and invest in other areas that have a direct influence on their growth and core operations by utilizing external expertise.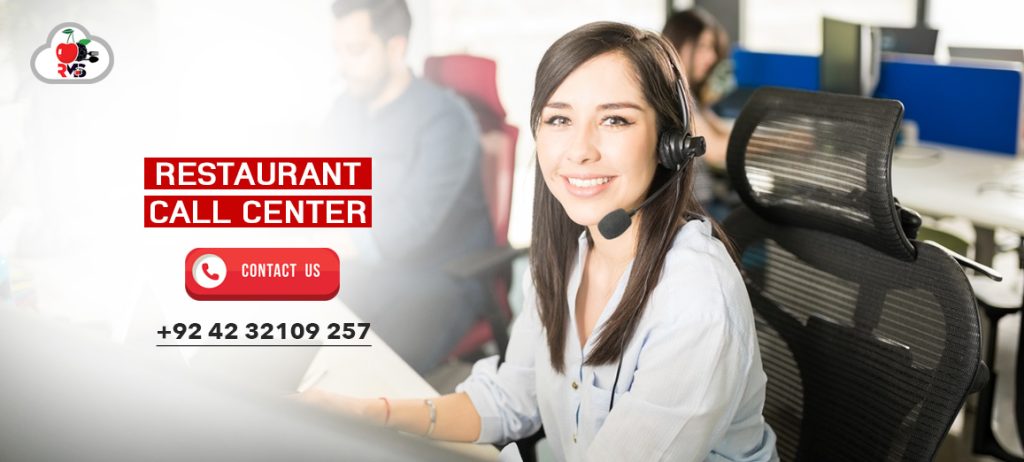 7 – Scalability
Based on seasons, occasions, and trends, the need for customer service in the hospitality industry might vary dramatically. Businesses can scale their customer care resources up or down as necessary using outsourcing. Due to their adaptability, they can effectively handle large call volumes during busy times and maximize resources at slower times.
What Is Included In Restaurant Call Center Outsourcing?
1 – Reservation Services
Customers demand prompt responses to questions about bookings, prices, and other topics. Having as much information as you can on the business website and app is great. In addition, with the aid of restaurant customer care contact centres, hotels and restaurants can handle their booking and reservation services. They may provide clients the option to pick between receiving assistance online or over the phone thanks to their omni-channel capabilities.
2 – Services for Reception
Even when front desk reception staff are available for hospitality businesses, outsourcing some reception tasks can still be advantageous. This enables the on-site employees to focus on having fun and providing visitors with a positive encounter. The outsourced personnel can concentrate on taking or rerouting calls in the interim. Hospitality businesses can cut down on the amount of time that customers must wait in person and on the phone by employing both in-person and contact centre workers. 
3 – Round-the-clock Support
 Regardless of the time of day, customers expect immediate service in the hotel industry. The benefit of outsourcing customer service is that it provides round-the-clock assistance, guaranteeing that no matter what time zone a guest is in, their questions, reservations, and complaints are immediately attended to. A reputation for dependability and dedication to guests' requirements is developed by hotels and restaurants that exhibit this level of response, which also increases customer happiness.
Embracing Outsourcing For Restaurant Success
In the restaurant sector, outsourcing customer service is a strategic choice that can boost client happiness, operational effectiveness, and overall company growth in addition to being a cost-cutting tool. Businesses in the hotel industry may make use of specialized knowledge, cutting-edge technology, and scalable solutions by collaborating with knowledgeable and experienced outsourcing providers to give their customers exceptional experiences. Choose Cherryberry RMS and outsource restaurant call centre services!