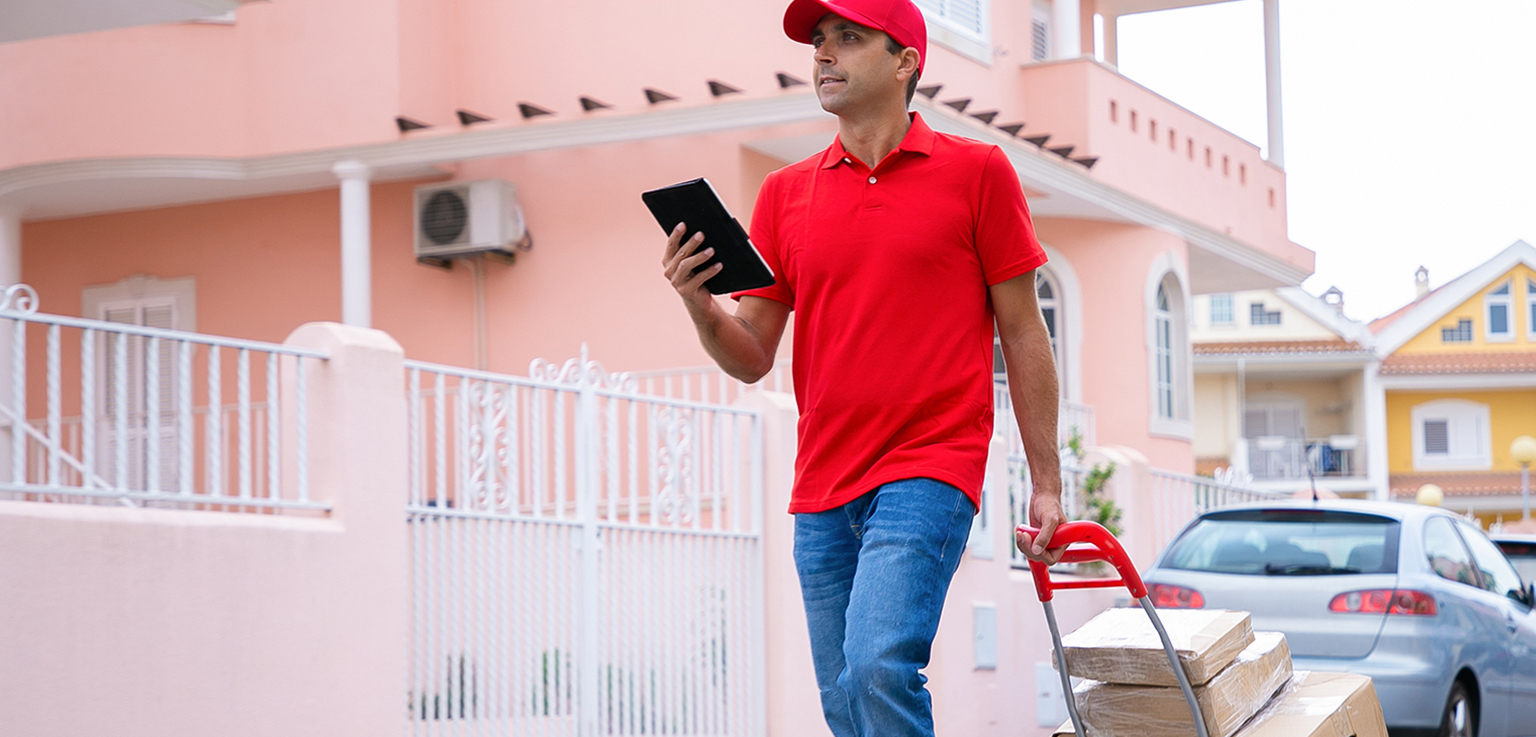 The way we order and consume meals has changed significantly in recent years. The emergence of applications for restaurant food delivery has completely changed dining and made it easier than before. Restaurant Delivery Rider App Lahore, Pakistan provides a smooth link, requiring only a few smartphone clicks, between ravenous patrons and their preferred eateries. Then how precisely do these apps function? We will examine the complexities of restaurant food delivery applications in this post, providing insight into the systems and procedures driving this contemporary culinary revolution.
How a Restaurant Delivery Rider App Lahore, Pakistan Works?
1 – Registering Users and Creating Profiles
An app that delivers meals from restaurants starts its journey with the user registering. It is necessary for users to download the app, register, and enter their personal data, such as name, contact details, and delivery address. In order to facilitate registration and provide a more customized experience, many apps also provide the ability to link social media accounts.
2 – Restaurant Setup
Restaurants must register with the platform in order to take part in a meal delivery app. This is a verification process wherein the app confirms that the restaurant satisfies specific requirements, like menu compatibility and food safety regulations. The restaurant gives important details including its menu, prices, and delivery radius once it has been approved.
3 – Management of Menu and Item
The design of the software allows restaurant managers and owners to upload their menus and control item availability in real-time. To attract hungrily, they can also establish rates, write descriptions, and use excellent photos. Any menu modifications, including adding daily specials or temporary promotions, can be done quickly and simply.
4 – Order Placing
Customers start by looking through the available restaurants and choosing the goods they want to order. Customers have the ability to alter their orders, add specific instructions, and select between pickup and delivery. Users can check the total cost, the projected time of delivery, and any applicable taxes and fees before confirming the order using the restaurant delivery rider app Lahore, Pakistan.
5 – Transaction Processing
The software securely handles the payment after an order is placed. Payment details can be saved by users for convenient future ordering. Credit/debit cards, mobile wallets, and occasionally even cash on delivery are common methods of payment.
6 – Sending Out Orders
The restaurant receives an order, starts preparing the food, and notifies a delivery driver or courier. Some apps hire their own delivery staff, but many rely on a network of freelancing independent freelancers. The driver who is closest to the customer is designated to retrieve the order from the restaurant and deliver it to the recipient.
7 – Live Monitoring
Real-time order tracking is one of the best features of restaurant food delivery applications. Clients are able to track the status of their order and know when it has been picked up, prepared, and transported to their desired location. This feature makes the entire procedure more transparent and worry-free.
8 – System of Ratings and Reviews
Customers are invited to assess the cuisine, delivery service, and overall experience after getting their order. In addition to giving prospective consumers useful information, these ratings and reviews also give restaurants and delivery drivers insightful input.
9 – Customer Service
Customers can use the app to contact customer care if they have any problems, such missing items or delays. Teams dedicated to customer assistance are on hand to rapidly address issues and guarantee that users have a great experience.
10 – Programs and Promotions for Loyalty
To keep users interested, a lot of restaurant food delivery apps provide promotions and reward programs. Discounts, financial incentives, and referral schemes are a few examples of these that encourage users to ask their friends and relatives to download the app.
Why Should A Restaurant Have A Restaurant Delivery Rider App Lahore, Pakistan?
To be competitive in the quickly expanding food delivery market and meet the changing needs of today's consumers, restaurants ought to have delivery rider apps. With the help of these applications, clients can order their preferred meals quickly and easily from the comfort of their homes or places of business. They increase a restaurant's reach and allow it to reach a wider audience. They also provide customized marketing and promotions, which foster patron loyalty. These apps' flawless order processing and real-time order tracking improve the overall customer experience and make it simpler for customers to enjoy restaurant-caliber meals whenever it's convenient for them. Delivery rider apps have become a vital tool for contemporary restaurants hoping to succeed in the digital age. They may streamline operations, cut expenses, and compete more successfully with third-party delivery companies.
Conclusion About The Ride Of Restaurant Delivery Rider App Lahore, Pakistan
The way we enjoy our favourite meals has altered as a result of restaurant food delivery apps. They have improved accessibility and convenience of dining, enabling us to experience a wide variety of cuisines from the comfort of our homes. This experience is made possible by a sophisticated network of logistics and technology that work in unison behind the scenes. Restaurant delivery rider app Lahore, Pakistan combines intuitive user interfaces with effective restaurant management and delivery services. It grows to be an essential component of contemporary cuisine. Choose Cherryberry RMS today!