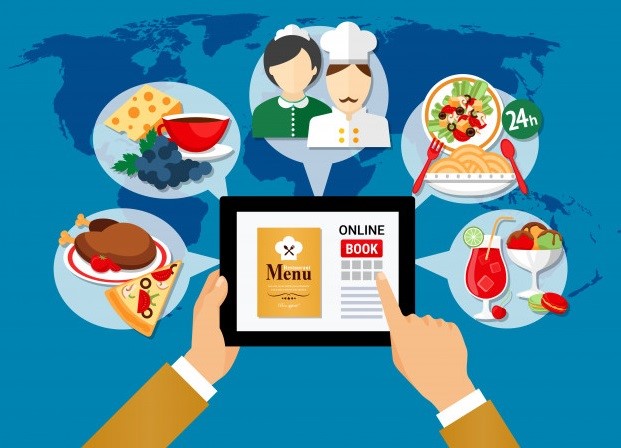 Benefits Of Using A Cloud Based Restaurant Management System
Introduction To Cloud Based Restaurant Management System
It has become imperative to integrate a robust and efficient management system for the rapidly evolving food industry that can fulfill the rising customer expectations. With the right tools and technology, businesses can optimize their performance and maximize productivity. A comprehensive digital solution for restaurant business is a cloud based restaurant management system. Restaurants leverage the automaticity, robustness, efficiency, and flexibility it offers to streamline their operations. The increasing demand for efficiency in the food industry has led to its use being extremely important. It allows real-time access to data from anywhere using any device having internet connectivity. Cherry Berry offers you amazing restaurant management services. Visit to find out more.
Salient Features Of Cloud-Based Restaurant Management System
In this competitive landscape, adopting a cloud-based restaurant management system has become a necessity for sustained growth. We offer you a cloud based restaurant management system with features that help you stay competitive in this ever-changing food industry. 
Online Management:

The RMS we offer is cloud-based and so can consolidate data from numerous locations and provide an efficient backup system. The backed-up data can be conveniently accessed at any time with an internet connection.

Inventory Management:

The system we offer is capable of managing your inventory and preventing stock-outs and wastages. It keeps the records backed up in the cloud for easy and flexible access at any time. 

Staff Management:

Our RMS helps you manage your restaurant staff and keep records of their performance, payroll, and scheduling etc.

Menu Management:

Our RMS allows you to customize, edit, and manage your restaurant menu in simple and easy steps.

Reporting & Analytics:

Cloud-based RMS offers features such as providing monthly and annual business reports and analytics to track down business performance. This greatly aids in making necessary changes and improvements in the system.
Why Should You Use A Cloud-Based Restaurant Management System?
As the food industry continues to flourish, restaurants today must be well-equipped to keep up to the pace of growth. If you desire sustained growth and unparalleled success for your restaurant, you must adopt an innovative approach to make this happen. We present you with two big reasons to compel you to use a restaurant management system.
Efficiency:

Efficiency in restaurant management is the primary feature which makes it competitive and successful. Equip your restaurant with a comprehensive and scalable management system that helps you stay competitive in this evolving realm. Using a cloud-based system not only provides you with increased flexibility and efficiency but also innovation in your business maneuvers. 

Customer Satisfaction:

The second most important reason why you should opt for our restaurant management system is the importance of customer satisfaction. With streamlined restaurant operations, the staff can have more time for customers thus improving customer management and brand reputation. 
Conclusion:
To support the critical functions of your business to bring efficiency in the overall system, you need a comprehensive solution with the right combination of tools and features. Cherry Berry offers you a cloud-based restaurant management system which provides online management of your business operations, staff, inventory, and order processing. Bring innovation, efficiency and robustness and use our system crafted to meet your specific needs.