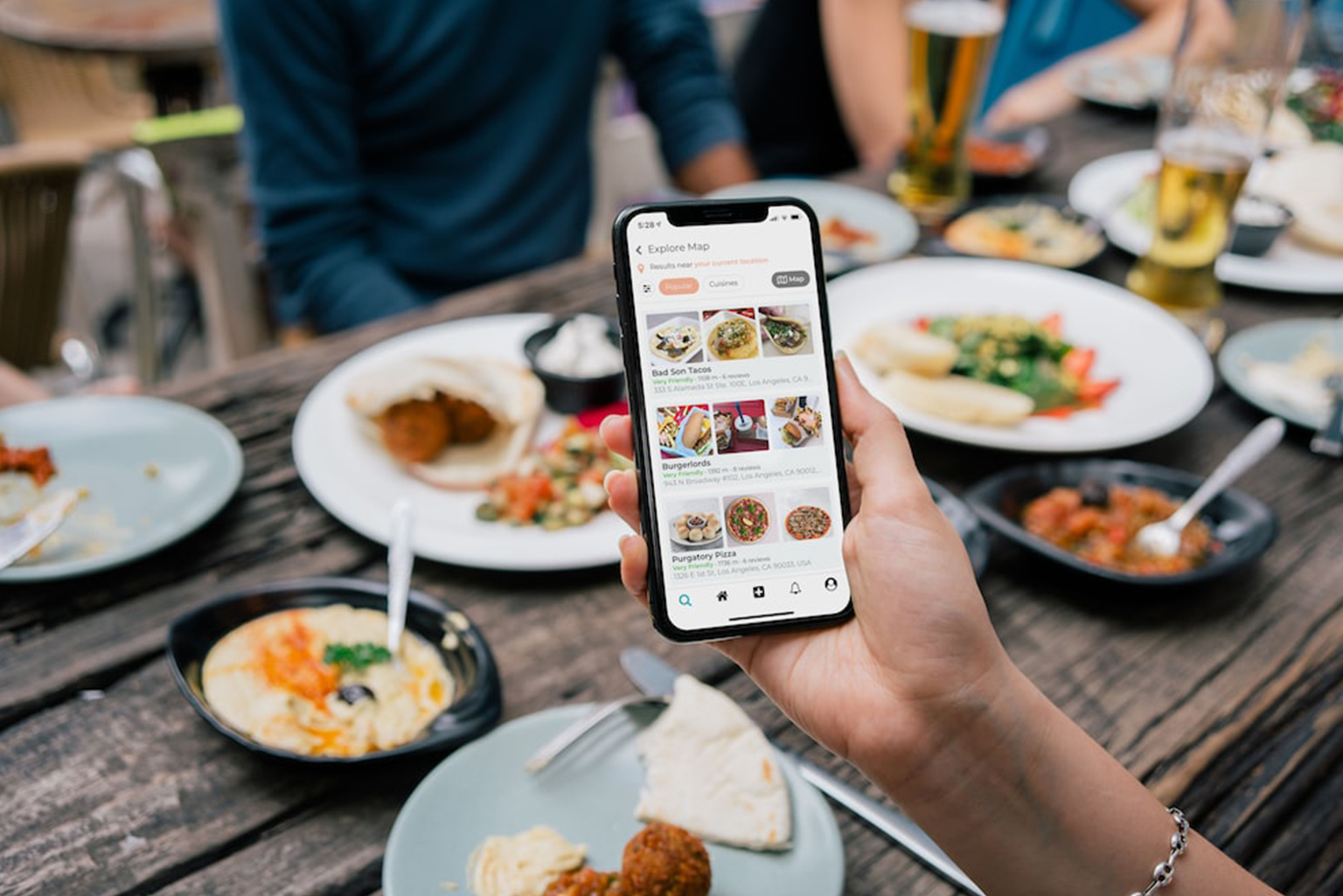 The Rise Of Mobile Apps for Restaurants In Lahore Pakistan
In this fast-paced world, Lahore's culinary landscape has transformed significantly because of the emergence of mobile apps for restaurants in Lahore Pakistan. These apps are specifically designed for restaurants. These apps have totally changed the dining criteria of both local people and tourists. In this blog post, you guys will see the impact of mobile apps on Lahore's restaurants, their benefits, and different options. 
The Convenience Factor
This is basically the main reason for the popularity of Mobile Apps For restaurants in Lahore Pakistan. Because people find it easy to use mobile apps for ordering their food. It saves their time and they can enjoy their favorite food at home. What else one could wish for? With the help of a few clicks, they can find thousands of options for restaurants and foods to choose from. In this way, you can enjoy contactless dining.
Contactless Dining and Safety
During the pandemic time of COVID-19, mobile apps played a crucial role in providing contactless dining to people. So that they can stay away from each other to avoid the virus. There are a number of mobile apps that provide contactless dining that ensure less interaction between the customer and the staff. Additionally, these apps also provide updates regarding safety measures such as sanitization, social distancing, and instilling confidence in diners.
Exploring Culinary Diversity
Lahore city is famous for its culinary heritage that has a huge variety of cuisines from traditional Pakistani dishes to international offerings. Mobile apps provide a gateway to explore Lahore's culinary diversity. These apps have detailed information on all the restaurants in Lahore so the user can check all the options to avail. These apps also have user views and ratings so you can check them before placing your orders.
Adapting To Local Tastes
Different top mobile apps also have the options of famous Lahore dishes so the users can enjoy their local tastes. The famous local Lahore foods are seekh kabab, Falooda, Chana Chat, Nihari, and many others. These apps also collaborate with restaurants and offer many deals that the users can avail of. They offer discounts on the popular dishes making them more affordable for the people.
Customization
Mobile apps also offer Customization offers for their regular users. The customer can choose the most suitable food and can also choose the ingredients. This increases customers' attention and satisfaction.
Delivery Options
Mobile apps also provide multiple delivery options which the user can choose according to the situation. The options include standard delivery, express delivery, and scheduled delivery. 
The Top Mobile Apps for Restaurants in Lahore Pakistan
There are several mobile apps available in Lahore which include Foodpanda, Zomato, Eat Mubarak, and many others. These apps provide the best services including diverse cuisines, user-generated content, swift delivery, and helping diners make informed decisions. These apps ensure that Lahore's diners have the best options to avail. 
Conclusion
The invention of a Mobile App For Restaurants in Lahore Pakistan has totally changed the way people dine in Lahore. It has revolutionized how people can order and enjoy their food. These apps have made it easy for users to find the best foods online within a few clicks. They have multiple restaurant options and many deals to avail. It has totally changed the game of dining. They can also enjoy contactless dining during any emergency situation. What else do people want? They can enjoy their favorite items at home with k their loved ones. They are indispensable tools for navigation of Lahore's famous foods.