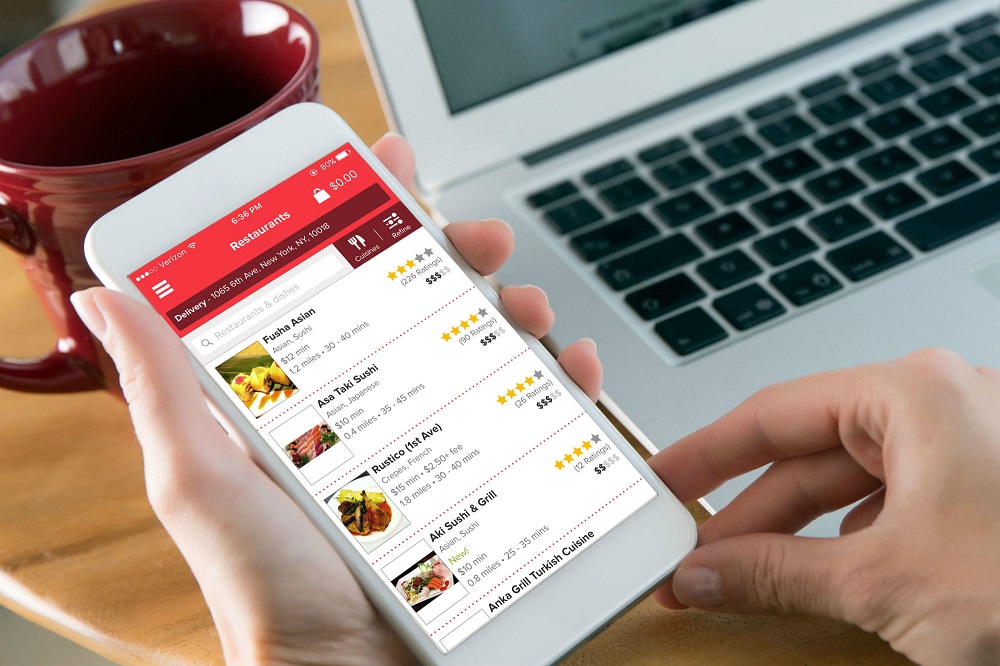 Restaurant Online Ordering Apps
Today's tech-savvy generation has a habit of using technology to access services. In our busy lifestyles where each second matters, easy accessibility to the services is a blessing and the benefits of Restaurant Online Ordering Apps are becoming more evident. When diners have the facility to order food from their favorite restaurants via smartphones in a few clicks, they will come back to the restaurants again and again with more orders.
Restaurants that lag behind Restaurant Online Ordering System will be left behind in the competition because, in crowded restaurant space, there is no chance for error. If an establishment wants to skyrocket its restaurant business, it should be vigilant to meet the demands of clients to remain competitive. Restaurant Ordering Application is a reality now. The first online food ordering was given in 1994 and in the COVID-19 pandemic, online food ordering has seen huge growth. Additionally, Restaurant Online Ordering Application has many other benefits for customers and retailers.
A Seamless Experience
Online Food Application saves the time of restaurants, cafes, and bars and ensures seamless food service operation. Online Ordering Apps have made the process easier and quicker because users just need to download their favorite restaurant app and in a few clicks, an order is placed. Online ordering can be done anytime and anywhere and customers can order at a time that suits them even after business hours.
Help You Stand Out
A higher volume of online orders for restaurants means more profit. Restaurants can use a mobile-friendly ordering system to run their food service operation. They can also interact with their tech-savvy customers through an online ordering app because customer data stores in the database and helps the administration to attract more customers with special deals and discount offers. Thus, Online Ordering for Restaurants ensures timely delivery of food that enhances a restaurant business and helps it stand out prominent in competition.
Error-Free Process
Online Ordering Application has reduced the chances of errors and mistakes that generally occurred through manual data entry. In this system, the user just scrolls the menu list and places their order so there is no room for mistakes. An easy-to-use and flawless system makes the customers happy and restaurants earn more profit.
Hassle-Free Payment Option
In this age of technological innovation, everything is digital so as the payment options in a Restaurant Management System. Customers no longer needed to stand in long queues to wait for their turn to order and receive food as well as for payment. Today, many hassle-free payment options are available for the convenience of retailers and customers. They can pay through direct debit or credit cards that don't need a physical presence.
Why Prefer CherryBerry?
Tech Bridge Consultancy has established CherryBerry Restaurant Management Solution intending to facilitate restaurants so they can expand or boost up their business using technology. CherryBerry RMS is a cloud-based system that helps to keep the Restaurant stakeholders away from the operational issues so they can deeply focus on business expansion. So contact us today to get our CherryBerry RMS to boost up your restaurant business.