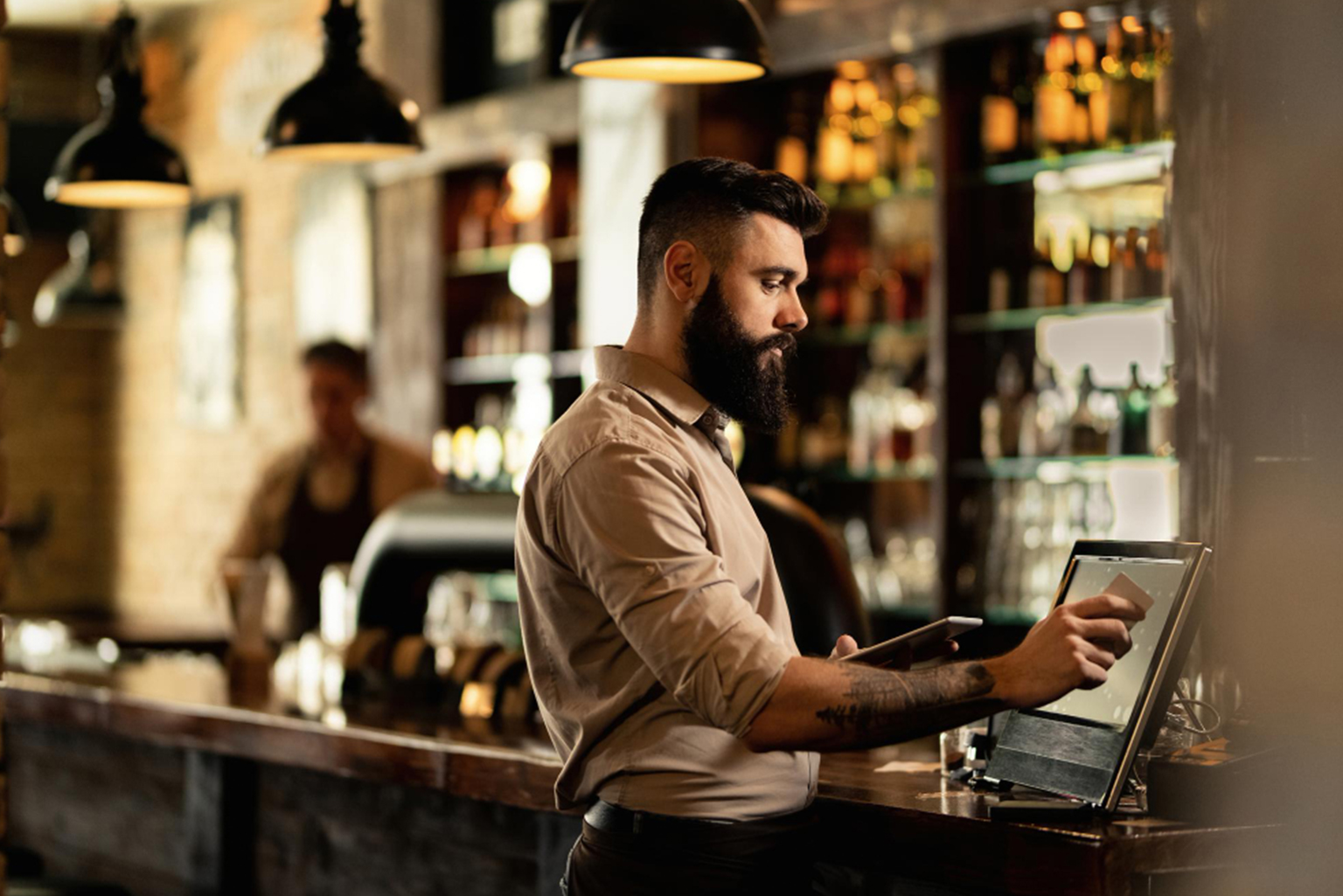 Features To Consider When Selecting The Ideal Cloud POS Systems For Restaurants In Lahore, Pakistan
The majority of point-of-sale (POS) systems are competent at handling orders, accepting payments, and storing restaurant data. But as you start to add other restaurant management functions, you can start to understand the true worth of Cloud POS Systems For Restaurants in Lahore, Pakistan.
Here are a few characteristics to consider when choosing your POS. For your restaurant, having these tools built-in and integrating them with your existing restaurant software might be a game-changer.
Features To Consider For Cloud POS Systems For Restaurants In Lahore, Pakistan
1 – Employee Scheduling
Although staff management and scheduling aren't typically included in POS systems out of the box, the great majority integrate with scheduling platforms, which can increase your possibilities.
Planning your staff schedule and budget for labour costs is crucial unless you operate alone. To expand your team (and business) in the future, make sure the point of sale system you select interacts with scheduling software.
Or, even better, pick a restaurant POS that has built-in scheduling capabilities that you can use to manage shifts, clock in and out, and get staffing information to help you plan better shifts.
2 – Inventory Control
Before you open for the day and when you close, inventory counts should be a regular part of your routine. It's crucial for controlling food expenses and making sure you have enough stock to fulfill the demand you expect the next day.
There are various approaches you can use when it comes to inventory counts. The tried-and-true approach of physically counting the inventory and keeping track with pen and paper is still available, but it's error-prone.
Use your restaurant POS's integrated inventory management tools as a superior alternative. To help manage food waste, variance, and beginning and ending inventory counts, the majority of POS systems incorporate inventory management features.
This is essential if you want to reduce food waste while making sure you have enough stock on hand to fulfill orders. And maintaining control over your restaurant's profit margins may depend on it.
3 – Ordering At Kiosks
By offering a simple interface for customers to place their own orders in-store, restaurant kiosks make life easier for both your customers and your staff. You want kiosks that operate in unison with cloud POS systems for restaurants in Lahore, Pakistan for optimal efficiency.
They must also appear professional in order to blend in with the decor of your restaurant. Branded kiosks can serve as a speedy and convenient sales tool while being wall-mounted or free-standing.
4 – Compiling Orders
Orders that come in through different channels must all reach your POS system in the same format. and are instantly absorbed. The last thing you need is a second employee manually entering orders from unaffiliated marketplaces into the database. That's a surefire way to make mistakes and miss orders.
Order ingest systems that are integrated with your POS system may compile orders from all of your partners and send them automatically into the system to be processed similarly to other orders.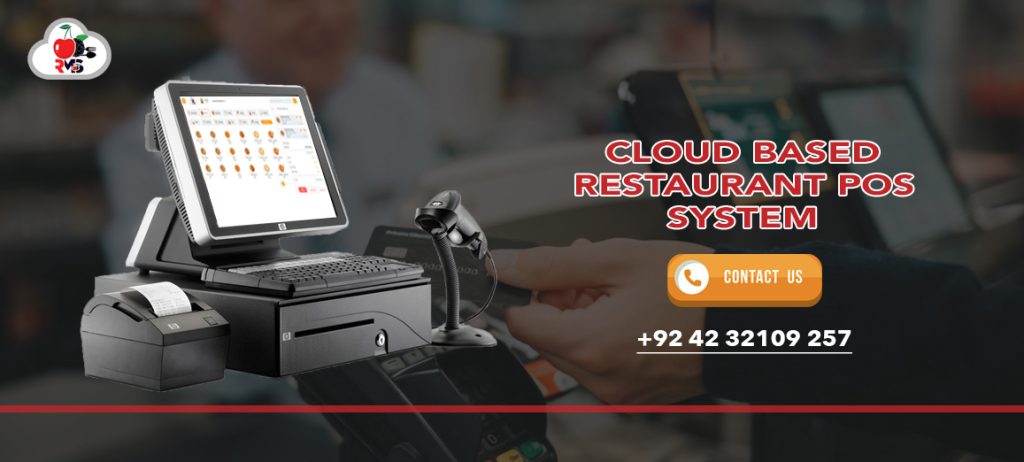 5 – Driver Monitoring
Real-time driver tracking is a useful feature to look for, especially in a POS system for delivery of restaurant orders. This not only lets your customers know where their delivery order is and when it will come but it can also be used inside the store to assign deliveries to drivers and arrange them in the most effective way.
Although this capability is less frequent in POS systems, it's a highly useful tool to have if you oversee your own delivery drivers.
6 – Integrated CRM
The best method to use your client data and monitor loyalty and promotions is using a customer relationship management system. To get the most out of your POS, which is collecting so much data on client orders and payments, it makes sense to integrate your CRM.
7 – Security Of Food And Health
One of the most important aspects of managing a restaurant is keeping track of the cleaning schedule, hygiene inspections, and food safety records. You risk being stopped without it.
With integrated checklists, temperature logs, and precise documentation, a POS with built-in health and food safety tools. These help your personnel understand exactly what they need to accomplish each day. By just printing off your most recent documentation, you may make the task of the health inspector much simpler when they call.
8 – Payment Functionality
Dealing with payments means dealing with the vitality of your company. In order to maintain your kitchen-producing orders, you should complete this task as precisely and effectively as you can. If your payment system is improperly linked with your point of sale (POS), you may be losing money unnecessarily and working with less efficiency.
 You should think about selecting a POS with an easy payment system. This enables you to accept several online payment ways.
The most popular payment options for restaurant delivery are shown below:
Cash usage has been declining, and this trend has intensified after people started to worry that COVID-19 could spread through hand-to-hand contact. However, a large number of individuals continue to like it, and you can literally hold the money.

When a consumer needs to pay, contactless payment terminals provide quick transactions at the counter, the drive-through, or even a self-ordering kiosk.

Apple Pay enables users of Apple products, such as iPhones, to make quick and secure payments.

Google Pay is a mobile payment solution enabling contactless in-app, online, and in-store transactions on Android watches, tablets, and phones.

Customers can pay with a card or mobile wallet directly from an app with in-app payment.
Choose The Right Cloud POS Systems For Restaurants In Lahore, Pakistan
For restaurateurs, Cloud POS Systems For Restaurants In Lahore, Pakistan have many advantages. They allow you to obtain real-time information and do so from anywhere. It also assists in the protection of your data. For cloud-based POS solutions, get in contact with Cherryberry RMS.
Another advantage of cloud-based POS systems is that they are simple to use on any device. Therefore, if you own a restaurant, you must invest in POS systems that are simple to use, inexpensive, and cloud-based.