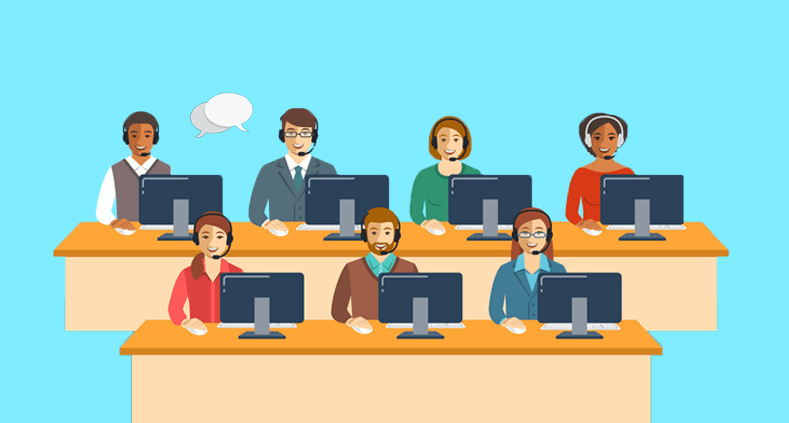 Use Restaurant Call Center Software For Digital Revolution
Use Restaurant Call Center Software To Bring Efficiency
The advent of call centers has revolutionized the way restaurants operate food services and has brought newer levels of convenience, professionalism, and reliability. The use of call centers for restaurants has revolutionized the way people interact with food providing establishments. Outsourcing to call centers enables restaurants to handle large volumes of calls and reservations, ensure a prompt order taking system and disseminate accurate information. Call centers render your business smooth with reduced chances of errors and improve overall order efficiency. Cherry Berry offers you restaurant call center software that integrates directly with your restaurant POS system. To understand more about the services that we offer for your restaurant, visit our website.
5 Reasons To Use Restaurant Call Center Software
As mentioned, the sole purpose of integrating call centers by businesses is to streamline operations and bring efficiency in working. Companies are able to focus on their core functions as call centers manage their order processing and customer relationship. We offer you customized restaurant call center software at Cherry Berry with services ranging from taking orders, receiving feedback to handling complaints and queries.
Order Processing
This involves provision of services on all the steps of an order processing from the placement of orders, order verification, payment process, packaging and then delivery. Call centers aim to streamline restaurant operations, ensure customer satisfaction, and reduce errors. By using an efficient order processing system, we help to enhance your operational efficiency and improve customer services.
Table Reservation
Our software offers your customers efficient and robust systems for reservation management operations involving booking, modifying, and canceling of reservations. You may also integrate other features into the software like table availability, placement, advance payments etc. This feature allows increased convenience, flexibility, and adaptability for customers.
Customer Relationship Management
These software enables access and insights to customer profiles and preferences, order history, and other relevant information for personalizing the service and ensuring customer satisfaction. Our professionals at the call centers are specialized in dealing with customers by using several strategies. By using customer data, we make changes and bring improvements to cater to the needs of customers better. Fulfilling customer demands contributes to customer retention and is primary to business success.
Multi-Channel Support
Our software is capable of supporting multiple communication channels, such as phone calls, emails, live chat, and text messaging. This ensures that our call centers are accessible to customers through any method of their preference. We provide consistent and efficient services across various channels. By integrating the software on various channels, we tend to enhance accessibility, responsiveness, and customer satisfaction.
Integration with POS
The best thing about our call center software is that it can be integrated with the POS. This enables efficient order processing, inventory management, and payment handling. This feature is valuable and allows the provision of accurate and efficient order processing services. It promotes coordination between the call center and the restaurant's operations. The overall benefit of this integration is enhanced efficiency, accuracy, and customer satisfaction.
Why Choose Cherry Berry?
Experience unparalleled success by trusting your business operations with Cherry Berry. We acknowledge the significance of customers and are committed to delivering high-quality CRM services to our clients. The experts at Cherry Berry excel in providing exceptional customer support and addressing queries with utmost efficiency and precision. With Cherry Berry as your partner, you can rest assured that your customers will receive the attention they deserve, promoting your business towards unprecedented achievements.